Welcome to our latest update, with which we deliver nothing less than the hopefully final version of the gamepad controls. We hope you like it at lot and serve you some more crisp features with update 1.12, but read for yourself. Summer greetings, Jens & Martin
Gamepad – Major changes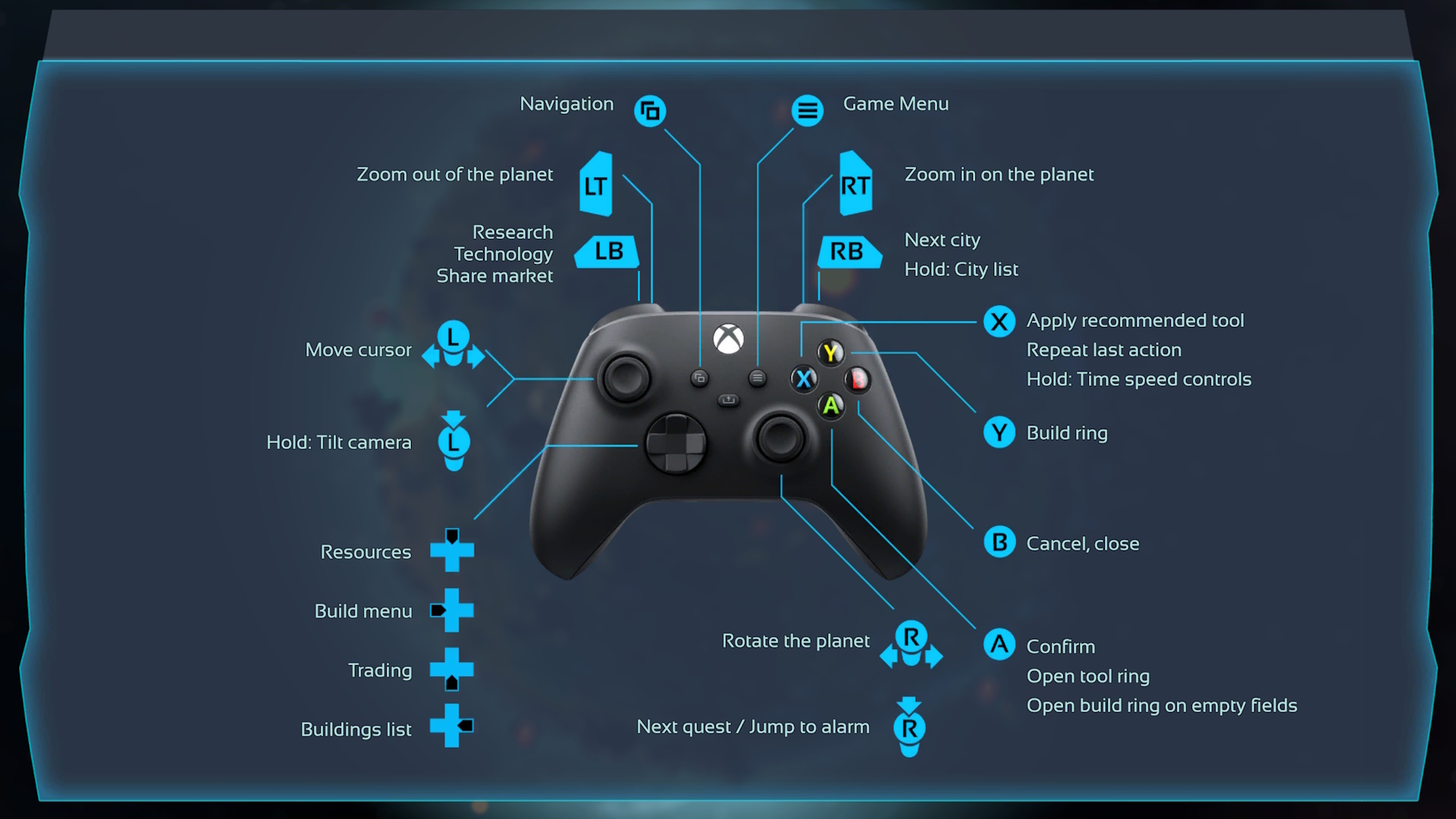 We have once again intensively rethought and optimized the gamepad controls for Imagine Earth. It should be almost more dynamic to control than with the mouse, give it a try.
Digitalpad controls the main UI elements: Tree menu, resources, building list, trader menu.
Left shoulder: research, tech, stocks
Right shoulder: city navigation
Select & Start: Navigation, game menu, journal, statistics
Therefore no more additional menüring
Significantly more overlays directly in the UI
New construction ring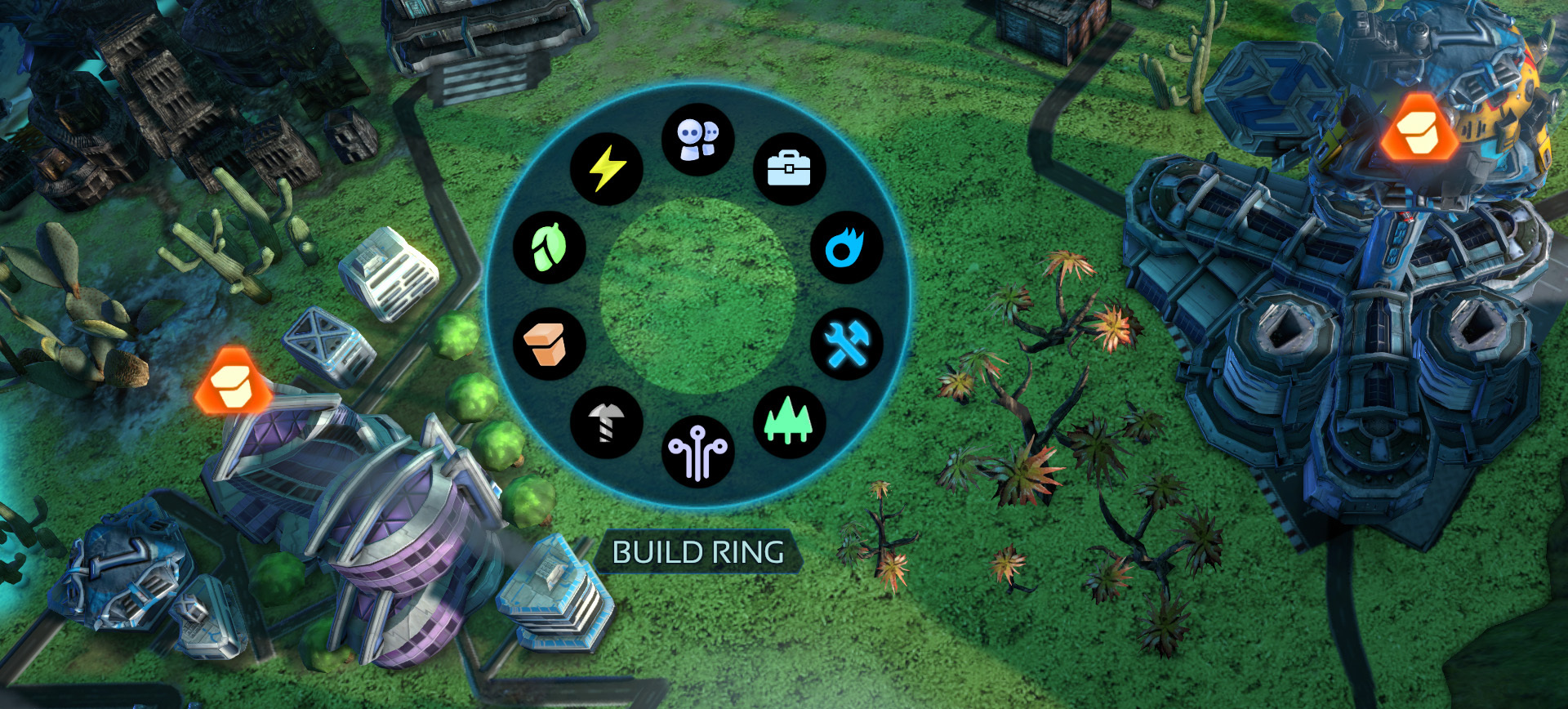 An amazingly simple, yet effective change. The build ring just got bigger and now includes all the available build options plus the tools, functions and inventory. We studied other simulation games and their gamepad controls to come to this conclusion. As a result, the building ring is now also much more distinct from the building options and the individual building categories.
Hitech building in technology panel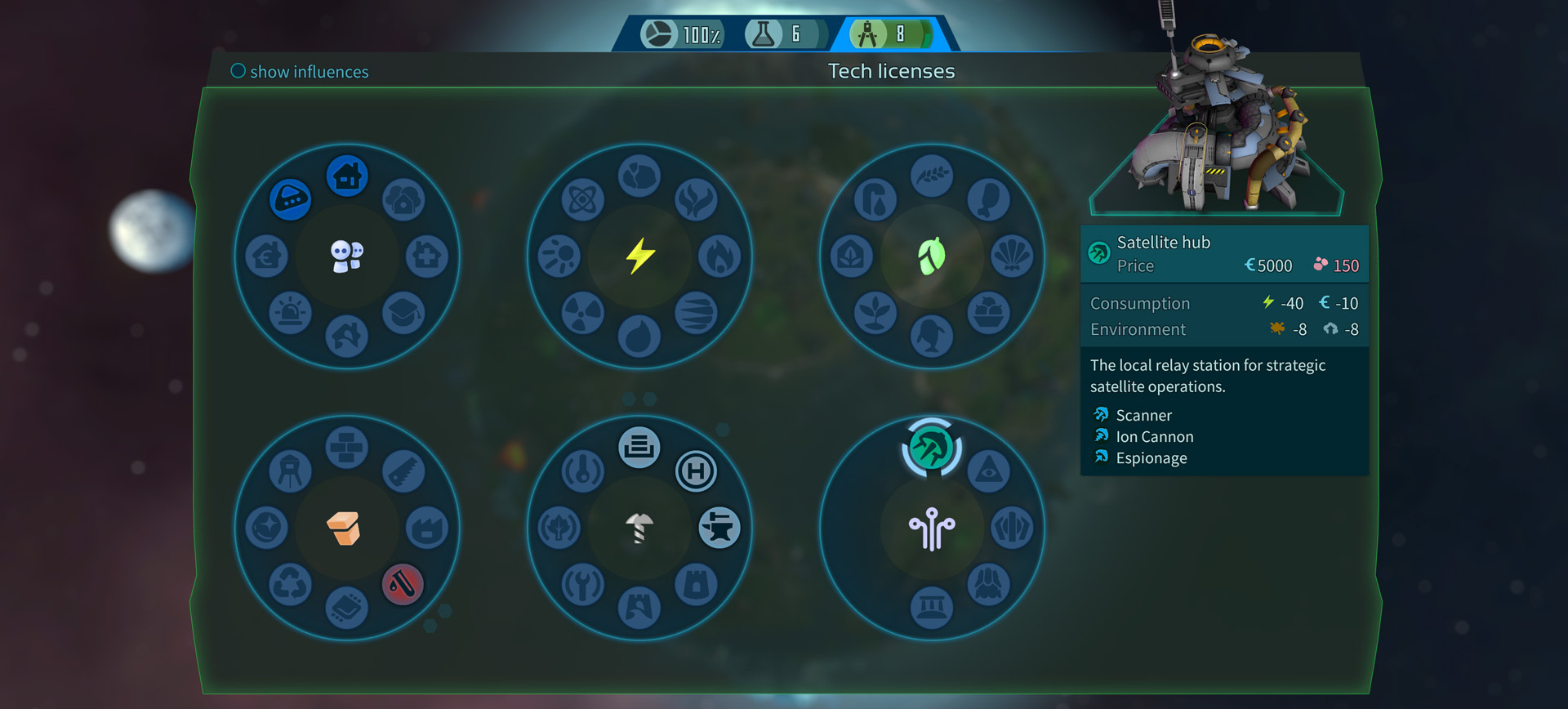 This move was only logical since we put the Hitech special buildings for terraforming and geoengineering into one category in the build menu, making them so much more available, look in the technology panel for better what a wide variety of build options, Imagine Earth offers.
The Takeover Panel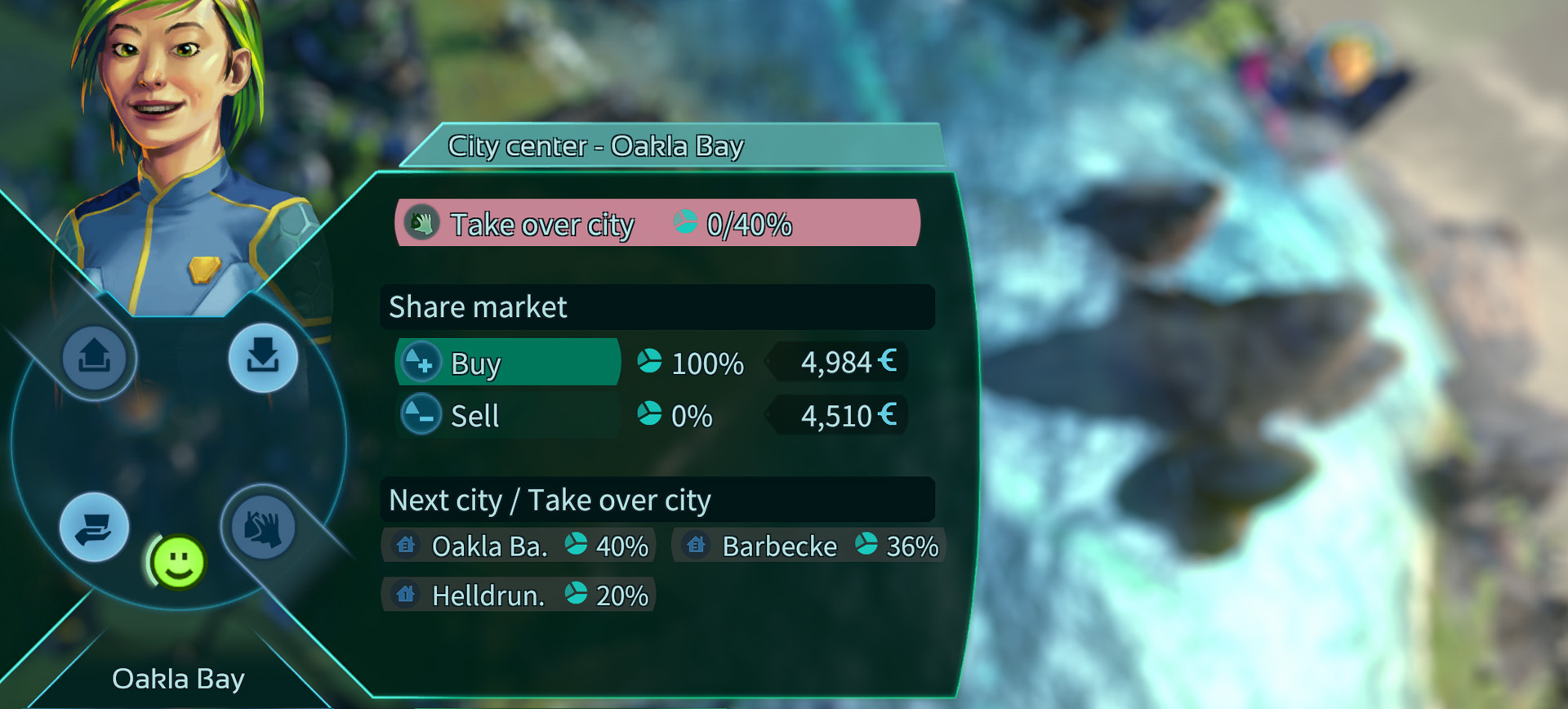 We have also redesigned this to make the acquisition of competing cities clearer. With the necessary majority of shares in a corporation, you can directly take over individual cities and bring them under your control.
More optimizations and fixes
Dialogs no longer overlay pause screens and other panels that pause the game.
Improved Storytelling – First entry in planetary journal reports that no story has yet taken place on untouched planets.
Bora Mission – Added direct rebuild target for city centers.
Unintended city placement basically disabled.
Jump to cities – buildings no longer appear with delay
Midras merchant, permanent icon is out of the game