Serious Bros. proudly present the latest minor update for our building and simulation game, Imagine Earth. From now on, you can enjoy customizable keyboard controls! You can imagine how busy we two are keeping the global climate simulation up to date and adding new features. Nevertheless, we wanted to prioritize this feature due to interested inquiries from players.
We know how important control and precision are in gameplay. Every second counts when you're building a thriving civilization and want to expand faster than your competitors. With this latest update, you now have the ability to fully customize your keyboard layout to suit your individual playstyle and preferences.
Efficient and intuitive navigation and management of your cities is the key to success. Above all, we look forward to seeing how you, our dedicated and creative player community, will use this feature.
We would like to take this opportunity to thank all of you. Without your support, your feedback, and your passion for Imagine Earth, this update would not have been possible either.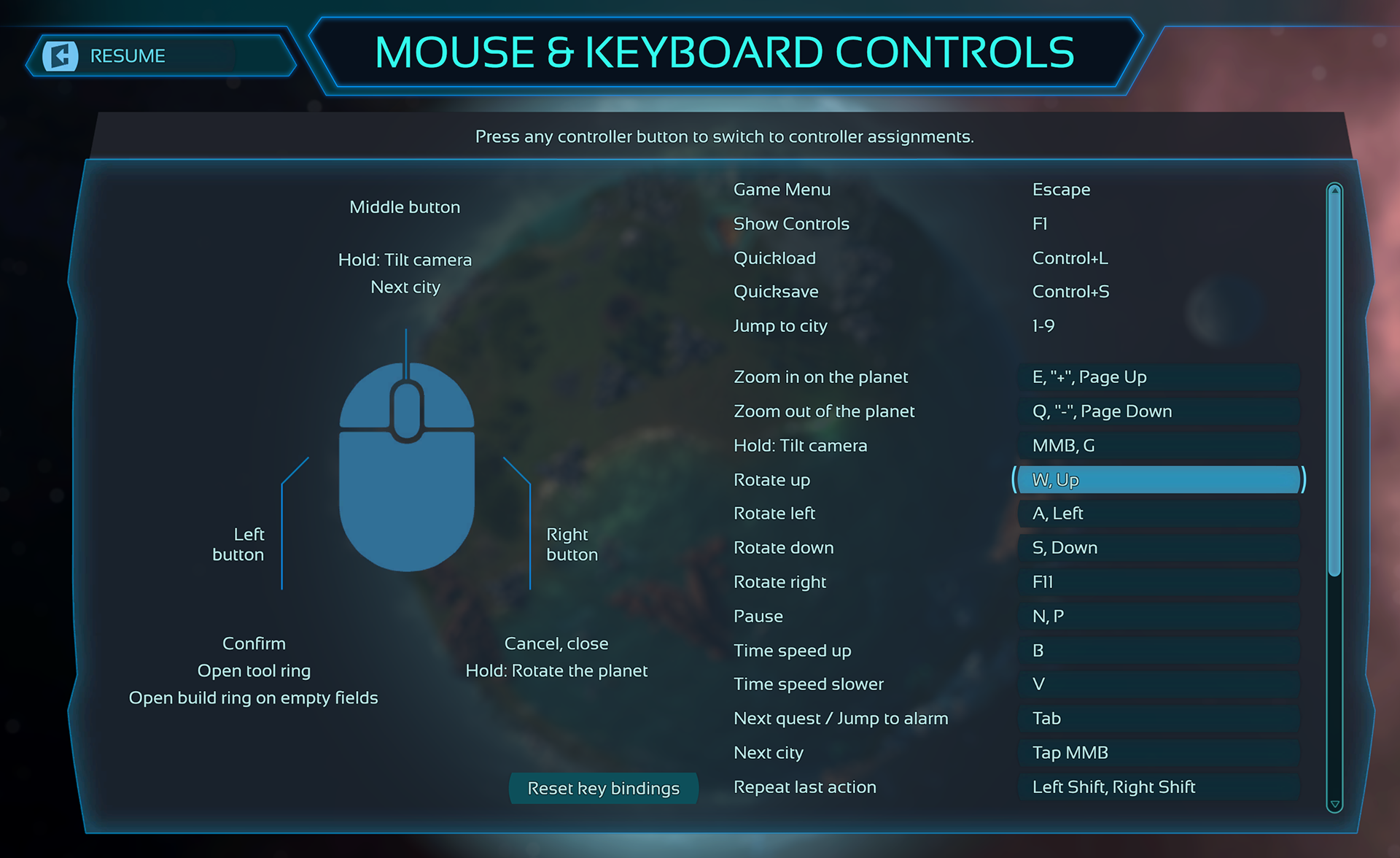 Further Improvements
The duration for the production of items through buildings and upgrades has been increased by 25%.
Additionally, the influence of additional buildings has been reduced. Previously, the time was halved with 8 buildings, but now it's only reduced by 25%.
Rare resources are now immediately visible again after the blasting of mountains.
Merchant Quest on Tuto and Joma is now triggered correctly again, even when a dialogue is still open.
Merchant no longer sells Machinery on Tuto in order not to undermine the corresponding quest.
We don't show building menu details while hovering over the CityCenter panel.
We made explosions a bit louder.
No more warning to be played while a message to the player is active.
In this spirit, we wish you a lot of fun with the new update! Best regards, Jens & Martin.