Thanks for your interest in our selfpublished Indiegame. The climate crisis simulator is available on 7 platforms. 3 coming soon…
---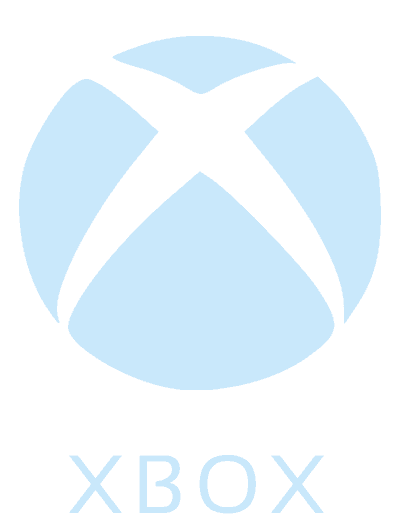 ---
 But buying directly on our site using the widget below will save us up to 25% in sales fees. Thanks! You'll get a Steam key anyway. All future updates are included.
---
---
Of course the game is also available on all favorite platforms.
Imagine Earth is available for Windows and Xbox One and Series X/S
The game is available in Deutsch, Español, Italiana and Simplified Chinese, English, Français, Русский, Brasileiro, Polski, 日本語, 한국어,

türkçe and Czech
Age Ratings

System Requirements
Minimum:
OS: Windows 7/8/10
Processor: 2 GHz or multiple cores with 1,5 GHz
Memory: 2 GB RAM
Graphics: DirectX 11 compliant graphics card with 1GB dedicated memory
DirectX: Version 11
Storage: 500 MB available space
Additional Notes: Windows Vista and XP might work, but are not officially supported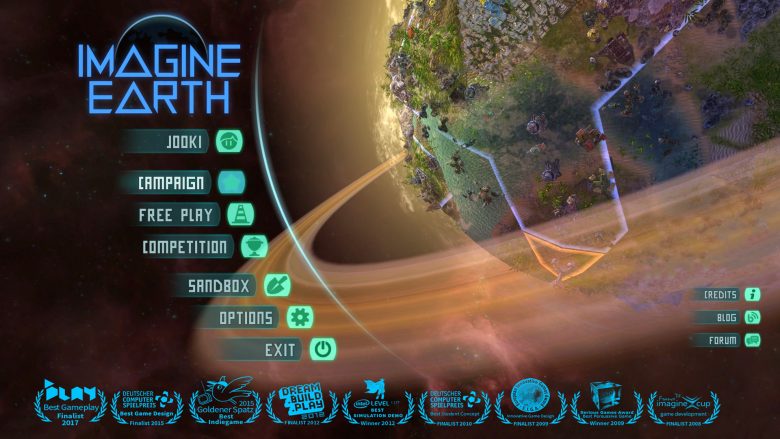 Imagine Earth has been awarded multiple times already!

"Build better worlds in Imagine Earth"– RPS
"looks kind of cool" –Kotaku
"Engaging and enchanting."– 9/10 – Softpedia
"Offers an immersive and thought-provoking experience."
8/10 – Checkpoint Gaming
"Imagine Earth is an original hymn to ecology."
8/10 – Multiplayer.IT
"One of the great management proposals of recent times."
85 – Genericon Pixel
"Artistically every planet is a little wonder"
9/10 –Gameplay.cafe
4,4 / 5 –Microsoft Store | 78% – Metacritic | 83% – Opencritic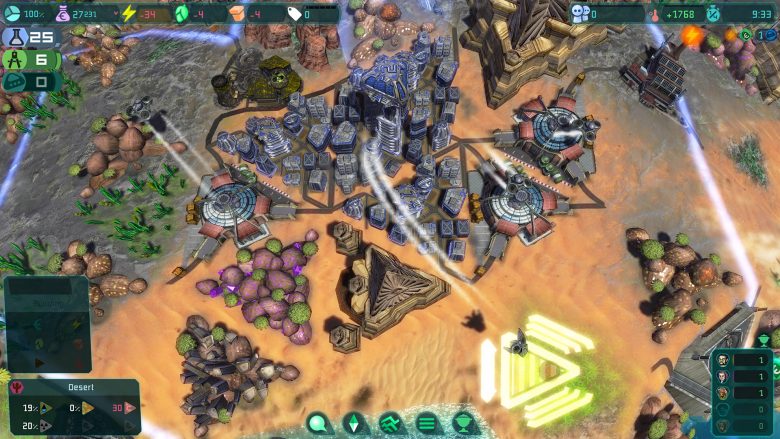 Game Features
Global 360° and real-time world experience.
Fully playable and story based campaign with 9 planets / missions.
Freeplay mode with a procedural planet generator for endless worlds and challenges.
Competition mode for matches against up to 4 AI corporations per planet.
Planet Editor for terraforming, building and customizing individual planets which can be saved and shared.
Development of over 30 colony buildings with individual upgrades.
Global simulation of local pollution and worldwide emissions.
Threats and disasters: Chemical spills, oil slicks, radioactive contamination, wild fires, tornadoes, volcanoes, dying forest and growing deserts, alien and robotic invaders, etc.
Melting polar caps will raise sea levels and flood your coasts in case of global warming.
Check all available features in the trailer or see more details and media below!