Greatings, space colony managers! We have a fine small update ready for you. Even though Martin is on parental leave at the moment and our new third man Rico is still in the getting into things, we were able to put some nice gameplay updates together for you. If you are still thinking about picking up Imagine Earth you can get it for 35% off at the Steam Summer Sale right now. As always we'd love to get your feedback on the new stuff and wanna know how the latest features work out.
Light Effects
There are now glaring light effects during spaceship landings, construction campaigns, demolition lasers and impulse cannons. But also repair actions, harvesting operations and for example rioting aliens cause colorfully illuminated buildings and areas in their vicinity. Of course, these are particularly impressive at night. Don't worry, you can deactivate them in the options if it gets too much for your eyes.
New Storage Management
We have reorganized the organization of the stored resources. There are now clearer displays of how much storage space has been reserved for different things and how full the storage rooms actually are. The new structure of the buttons and bars also makes this much easier to understand.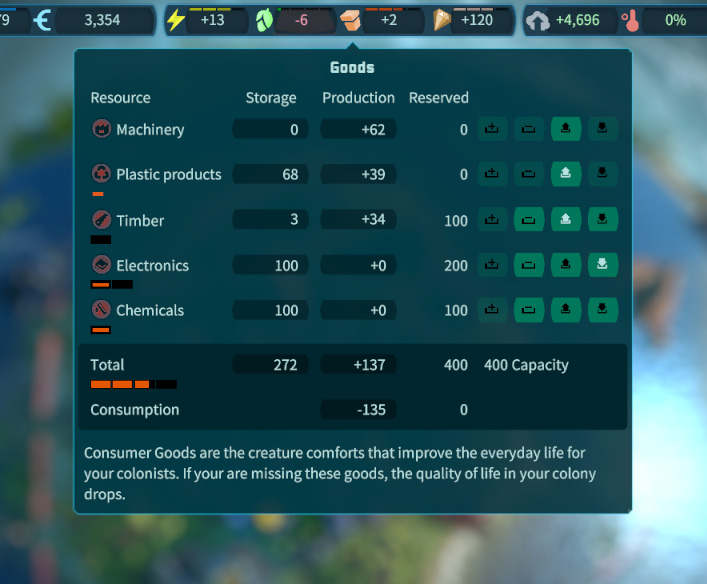 Campaign Rating
To make the development of your company even more of a challenge, you will now compete in the ranking against 20 major corporations that you might know from well-known science fiction stories.
This is only a prelude to the leaderboards soon to be completely renewed. And to make them more readable. They belong to the oldest menus in the game and should be able to show even more rankings.
Improved Visualization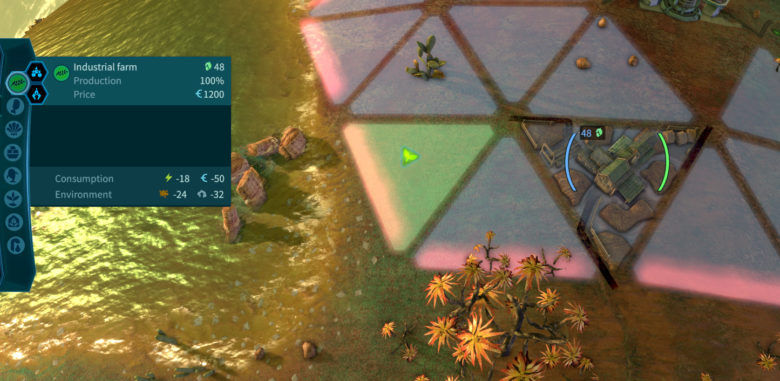 Improved visualization by coloring the fields for buildings with improved performance through optimal placement
Interface Redesign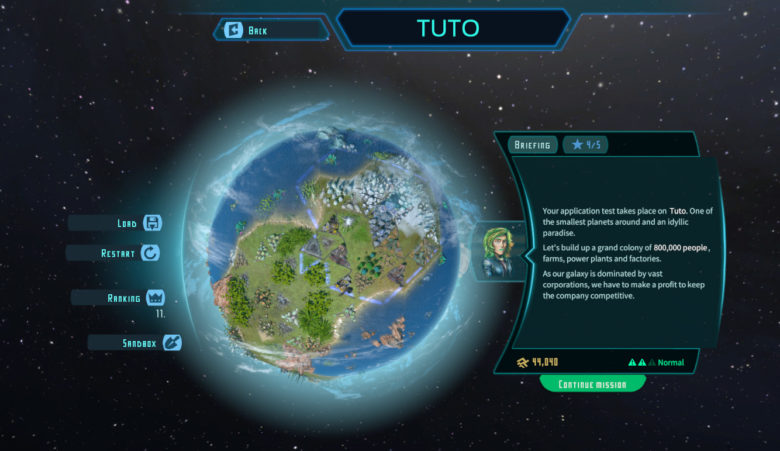 Redesigned user interface with new titles a uniform position for the back button and more consitent menus.
Optimized Building Panel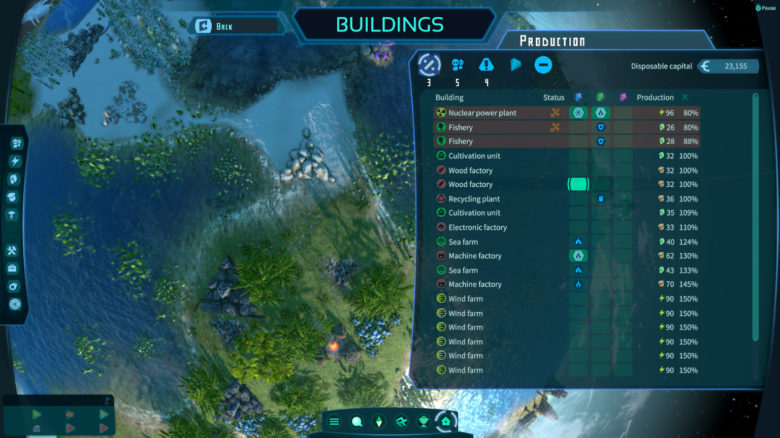 An optimized building panel gives you more overview and control over all your colony buildings and enables you to bulk upgrade, clean and repair the most urgent cases.
Fixes
Fixed fade to black transparency problems for panels and tooltips
We fixed a rare bug that prevented you from getting a 2nd landing permission in the first mission.
New translation for brazilian store texts
Ingame time speed problem fixed
Crash in stock panel
Also many many UI fixes done