Yes! Serious Brothers will be showing Imagine Earth at this year's online Edition of Gamescom. Have a look at our fancy Indie Arena Online Booth. And the year 2020 is crying out for a permanent 20 key giveaway in the Imagine Earth Booth and on our social media channels! When you return to this page between August 27.-30. you'll also find the link to dive into our virtual booth directly and win those keys of course!
Get one of 20 Early Access Keys
Subscribe our Imagine Earth Newsletter, Twitter, Discord and Facebook during the Gamescom (27.-30.8.20) and win one of five Early Access keys in every channel. The winners will be announced the day after.
Hol dir einen von 20 Imagine Earth – Early Access Keys
Abonniere den Imagine Earth Newsletter und folge uns auf Twitter, Discord und Facebook während der Gamescom (27.-30.8.20) und gewinne in jedem Kanal einen von fünf Early Access Keys. Die Gewinner werden am Tag darauf bestimmt.
Here's how to get the Keys
---
Five keys for new Twitter Followers: SeriousBrothers on Twitter

Five keys for new Facebook Followers: Imagine Earth Facebook Page

Five keys for new Subscribers of: Imagine Earth Dev Newsletter
Five keys for new Joiners on: Imagine Earth Discord
---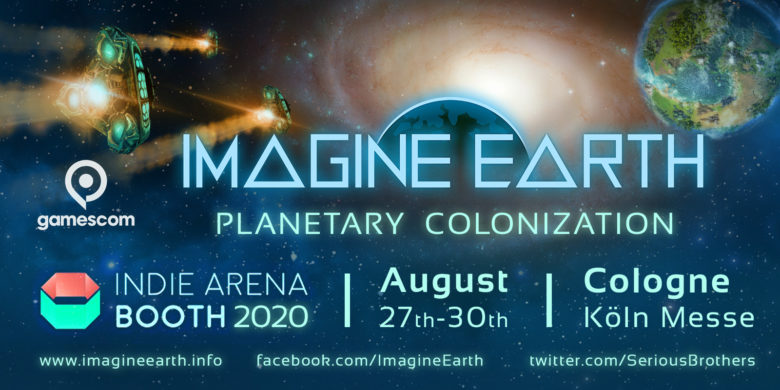 ---