We've made a few tweaks for you that improve terrain, interface and shadow calculation in our global civilization builder. Read news in full detail on the Steam page of Imagine Earth. There's also 35% off weekend sale until monday…
HBAO – Ambient Occlusion
First of all, you should notice more beautiful shadows in the game, which give the constructs, forests and objects more depth and also connect them to the environment and connect them better with the terrain. We were really looking forward to this quite classic technique called Ambient Occlusion when we switched from our homemade engine to Unity, but even they still had to integrate it into their brand new Universal Renderline.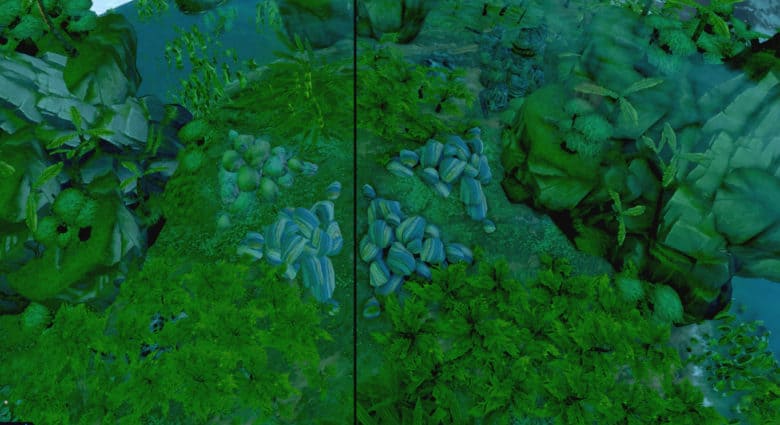 Blueshift in the User Interface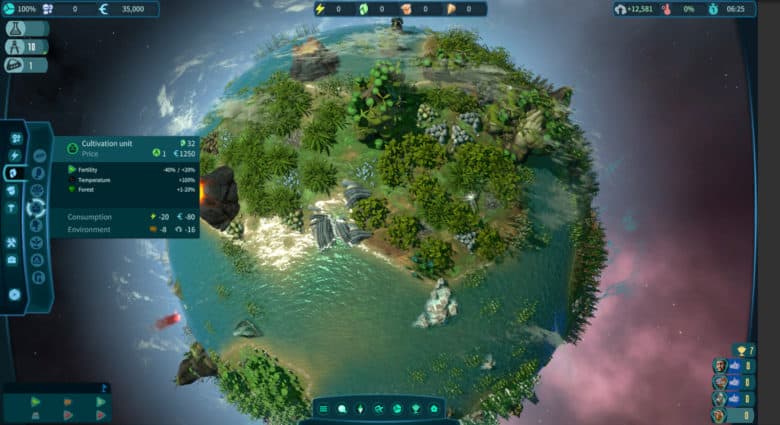 We set out to change from the turquoise UI design to a bluer layout and to unify and standardize the colors in it. This of course serves the purpose of making the Global Colony Management Interface visually less distracting and peaceful. Some game menu elements have already been adapted, but the process is still ongoing.
Planetary Terrain Textures
Fixed severe Icon Bug
Thanks to our new, automated bug tracking system, it was quickly noticed that many players experienced a bug related to interacting with the new clickable event icons that we have thrown out in the last major update. Problem solved.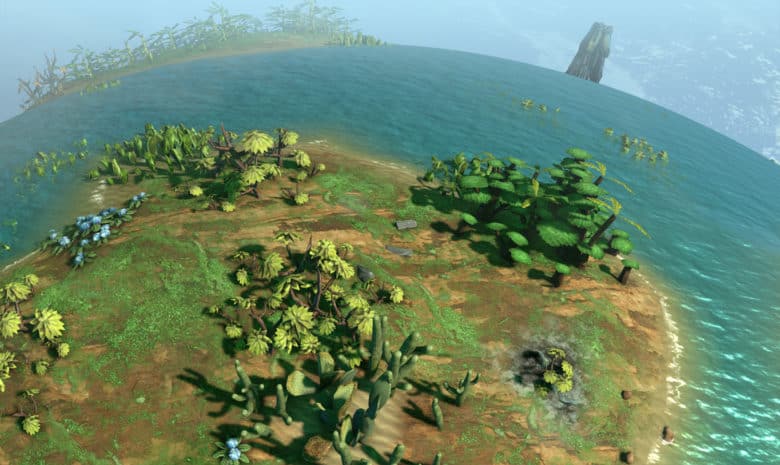 35 % Sale until this Weekend
In case you haven't noticed we have the biggest discount sale ongoing on Steam until Monday! Time to grab a unique game about economic growth and climate crisis. If you feel like spreading the news, here is how we put it when trying to describe Imagine Earth briefly in public. Thanks for your support.

Imagine Earth puts the player in the position of a global economic player. He has to build up and supply his civilization, produce and trade goods into space and compete against other corporations. In order to preserve the environmental quality of life for his inhabitants and to avoid a global climate crisis, he has to find a balance between growth and sustainability.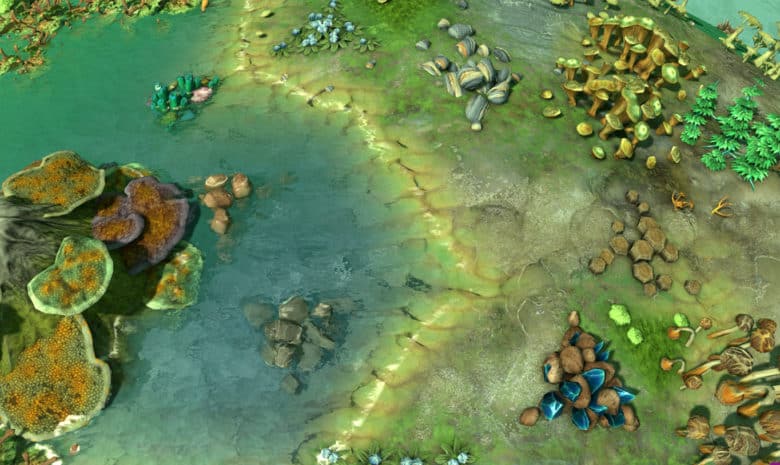 Thanks for your support! We hope you enjoy the changes to Imagine Earth and let us know your ideas about them in the forums.
Enjoy playing and stay save, Jens and Martin