It's already three weeks since we released Alpha 9 and we still have a lot of todos on our list. Here are the main features we have been working on last week.
Space Merchant
The concept we wrote about in Friday Report #3 has now found it's way into the game. The space merchant (see imagine above) is a new building that will have it's introduction in the Bora mission. He arrives from time to time and stays until his ship is full with resources you have sold him. This said it's a good idea to build warehouses so you are prepared when he arrives.
Victory Conditions and Competitors in Free Play mode
If you prefer to have a goal when playing, we have great news for you. We have built a first prototype of victory conditions for the free play mode. Instead of playing a free (and endless) game you can set the victory condition to "population" and add some AI competitors. The amount of population you will need to win depends on the planet size and the number of competitors.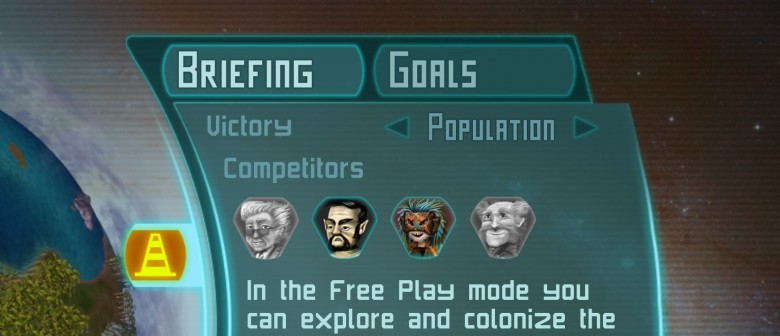 Bora
Jens doesn't want to spoil details on this yet, so we will have to go with a screenshot.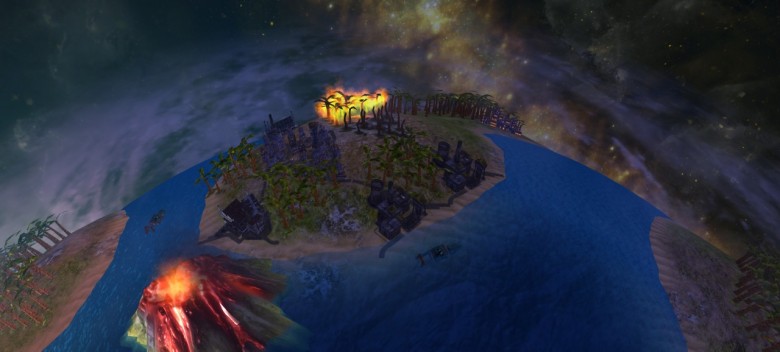 What's up next week?
Alpha 10 will be released on Friday, April 3rd. Until then we hope to
give the AI for the free play mode some polishing,
fix a logic problem in the Tuto mission,
add a few Steam achievements,
integrate the warehouse into the existing Lorian and Rounos missions,
work on the Bora mission.
With the Alpha 10 release the demo will be updated, too. We want to add some free play to it, so it gives a better feeling for the full version.
Anything else?
If you haven't heard it yet: Imagine Earth is nominated for the "Deutscher Computerspielpreis". Please vote for us:  http://dcp-voting.gamezone.de.