Greetings Space Colonists,
we hope you are all well and ready? We have the next update ready for you! While summarizing the new features and changes to the interface, world, and game mechanics, I realized that #65 is probably the most comprehensive update in Imagine Earth's Early Access history, and will remain so as Imagine Earth comes out in a month and a half as version 1.0 and exits Early Access!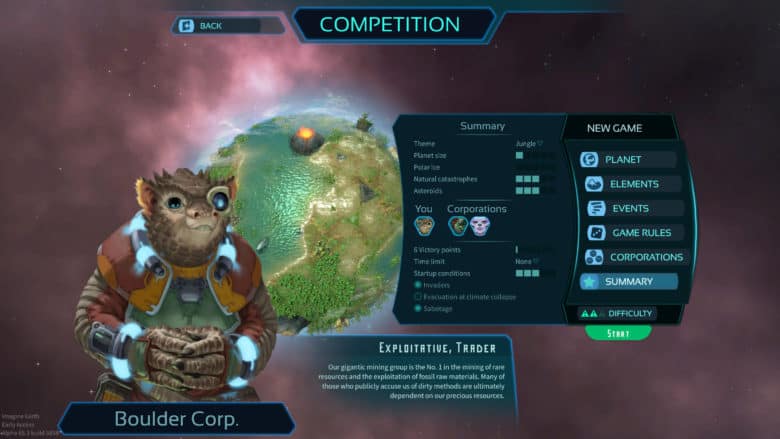 Good Bye Early Access
Who would have thought that, to myself these words seem quite unreal and strange after almost seven years of EA. First of all, thank you for your interest and support over all these years! You have made the continuous independent development of this unusual global building and economic strategy game with environmental and climate simulation possible.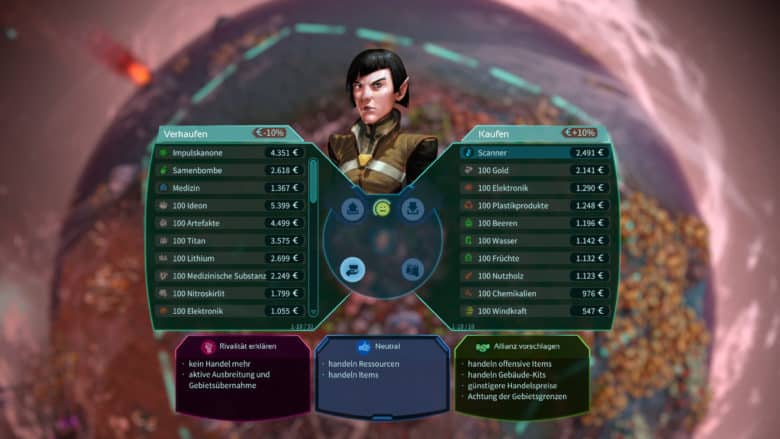 Price Increase
Of course, as we approach the final release of the game, it's worth mentioning that we'll be ending the Early Access discount for backers and early birds in a week after update #65. The price of the game will increase to $24.99/€ But this has been thought of for years and is quite common and will not happen before Thursday 4/23/21. Those who grab it by then will save themselves the 25 % increase in the full price. But we're convinced that after 7 years of 1-2 month updates Imagine Earth has reached a quality, depth and maturity we can be proud of and which justifies a new price. Nevertheless, of course we understand the following question: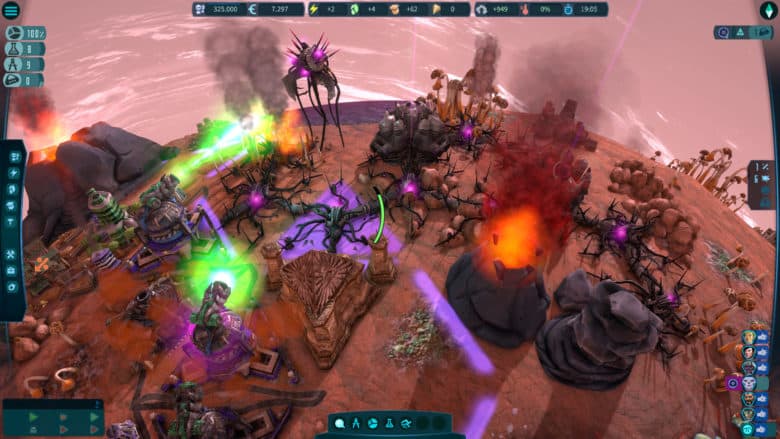 What Else is There to Come?
But as you might have guessed, it doesn't end there. This update boasts an almost endless list of fixes and tweaks, but since the last update we've been working on quite a few other innovations besides the ironing. The final release will include a brand-new feature, the World Congress, which forces the various corporations to the negotiating table, where they must work together to negotiate measures against climate and environmental destruction. As a game mechanic, this strengthens the interaction between the corporations and also the already established diplomacy system, since the negotiations have a direct impact on international relations.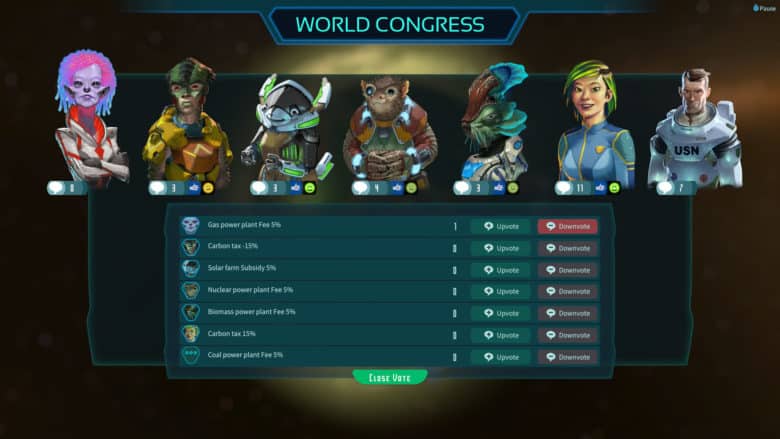 Final Release Features
The World Congress
The World Congress is in the making and will be ready for release End of May, it is where the amount of redistribution between sustainable and exploitative corporations will take place in the future. The congress will also be a democratic body in which all factions have voting rights corresponding to their share of a planets population. In the future, taxes on resources and trade will also be decided there, the revenues of which will flow into a World Fund from which important investments can be made. In addition, this body with global authority can also decide on penalties for corporations that have sabotaged or harmed others.
Emissions Trade
We remain committed to delivering an authentic environmental simulation with Imagine Earth. To do this, we have recently revolutionized the emission trade that exists in the game. For this update, we have simply reduced the redistribution, because the previous solution made farming unprofitable. As a result, the game has regulated away the climate problem by making all corporations go bankrupt due to overly high flat fees. For the final release version there will be a new system for trading emission rights, only the share of the world population decides how much greenhouse gases a faction may blow into the air.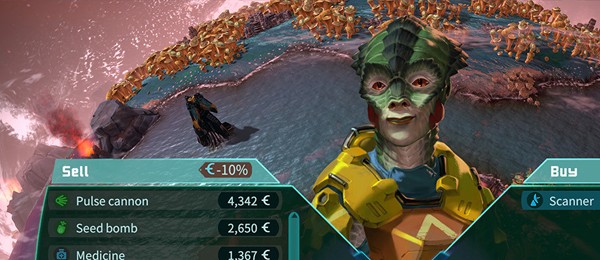 Content of This Update
UI Optimizations
The influence of buildings and other effects they had in a certain radius are now visualized with dashed outer borders instead of colored field markers.
If one of the groups has not landed yet, it has been shown as failed / eliminated in the Victory Panel so far.
Show loading animation enlarged and in the center of the screen.
When you change the game speed, the game fades in time display.
In the final screen of a failed mission, the title and menu ring were missing.
Correction: The button for landing permission button activates the placement of City Center again.
If you now open the research panel or the technology menu, you will receive clear introductory texts that explain the playful function of the interface.
Navigation panel: Show own cities – No. Cities of other factions: Show names only when hovering.
Icons of other factions and units are displayed permanently again.
Quick actions overlay smileys to show quality of life from now on.
There were just too many smileys over cities trying to visualize the quality of life of balanced districts.
Unit Uplink: Ads were not centered over them.
Previously her already 20% field pollution prevented the construction ring from opening on this field.
Faction and trade panel was re-centered.
Tool ring closed again for traders when clicked from further outside.
Fixed 11 different graphic problems on the UI.
World and Balancing
Towers and research districts now clearly indicate with a bright light if they have active laser or pulse cannons installed for defense.
Contamination icons are more important than inefficiency icons.
Repair icons are more important than inefficiency icons. Also so you can see the rebuild tool in case of destruction.
Strange deductions were displayed in the ring menu for districts with optimal quality of life.
There is now only a maximum of 3 Xrathul, Assimilators or Pirates at the same time.
Assimilators now also attackable with fire, but this has only weak effect.
Prevent the opposing factions from spamming the player with diplomatic messages and alliance offers.
Warehouses and towers needed a revamp of the method that dynamically lets you drive out of the ground when upgrades are made.
The same, broken method had prevented missiles from neatly riding up from the silo in the Space Port when they were finished building. Which made them virtually invisible to players, making mission completion visually difficult.
If you had taken over a faction, a city, so far this collected the victory point for it.
The mood of the city is now saved.
Fire particle effect was reduced from 9×2 to 4 emitters. In addition, it now looks visually reduced so that you can still see something on the planet below.
When jumping to a custom city, do not open the tool ring.
Damn, all planets had ring?! How long has that been the case?
Field marker recolored the colors of the other markers every time.
Oceanic water surface was too crinkly.
Underwater objects were sometimes faded out too early.
Titanium mesh was not set directly.
Titanium asteroids on Tuto removed.
Some units were rendered gray.
Camera movements of cutscenes de-jerked.
Terrain-stoneyness locked icon added.
Trader spaceships – animation went crazy when hovering.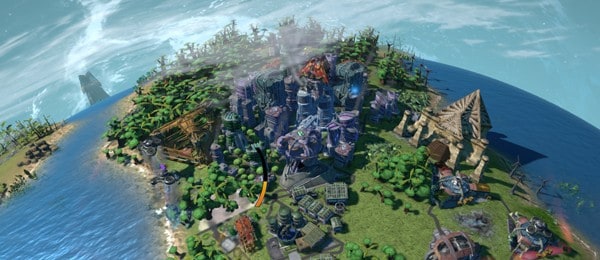 Complete Playtest
Mission Tuto: bars in the supply capsule were missing.
Planet Rounos: Joe Dectow's AI built strange things and sometimes just didn't do anything it was supposed to.
Planet Bora – Planetary shield was displayed above all pyramids.
Planet Edora – The mission got stuck at the end sequence.
New dialogs that are important to the story can no longer be pushed away as easily as before. As a result, fewer details and info are now lost unintentionally.
Completion screens for successfully completed missions no longer overlap.
Various fixes for bugs in the missions Joma, Lorian and Magni, which sometimes made them rarely or not at all playable.
AI Balancing
In the future, the AI will be prevented from repeating friend requests. Until now, if you were too nice to them, they would literally bug you with alliance offers.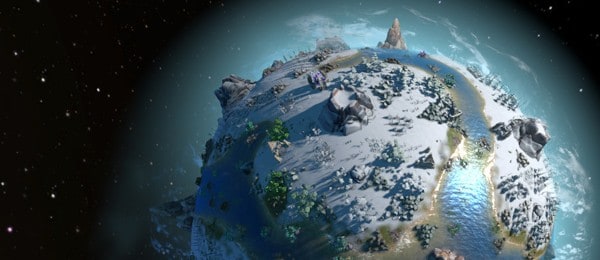 Game Setup UI
A faction says "Hello" succinctly when you select them.
Do not show Speaker in Game Setup Editor menus.
New yellow Okay Button when you are in the options for setting up a custom game on a single planet for competition and endless play mode.
The number of research licenses is adjustable.
We moved the UI a bit to the right, so that you can see the place behind menu and character.
Minimum and maximum planet temperatures were swapped.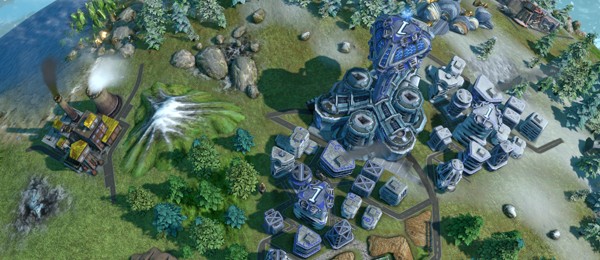 Sound Optimizations
World Sounds, Spoken Language and UI Sounds are now separate options. So in addition to the music, everything can be beautifully fine-tuned for individualized sonic enjoyment of Imagine Earth.
Pirates, Xrathul, Uplinks and other merchants now have default greetings that come whenever you click on them.
"Plink" loading sound built out at the beginning of the game because proven to be annoying.
Two different, new voice announcements when you launch into the main menu.
The sound effects in the UI now sound more impressive than ever.
Volume of speakers turned down so they no longer overdrive.
Sound overload removed when you first start the custom game setup.
List of building panels
Cleaning tab – move nuclear contamination to the bottom because you can't do anything anyway.
Various Highlight and Comfort tweaks.
Resource panels
Population dropdown now includes extensive indication of when a new landing permit will be issued.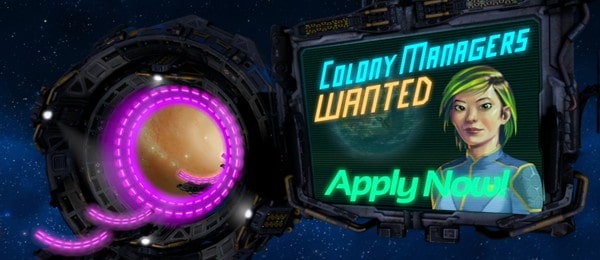 Fixes
You could blithely wander around the planet with a tower because you could move it within your own radius.
It was possible to use the left gamepad stick or the mouse during cutscenes and crash the game.
Switching to the new Unity version brought illustrious render and shadow effects. Hard to imagine such a thing.
This was also possible in the planet view of the editor.
Even with shortcuts you could open unwanted panels.
If you pressed the restart button on a planet, you suddenly started with a different number of victory points.
Button hover sound was often played twice.
Disable UseGuiScale for all fullscreen panels and set optimal size.
Whenever a faction said something and the speech bubble closed, the speaker and dialog popped up again briefly in the message panel.
Object shadows (except planet): shadow casting for buildings, etc. can be deactivated.
Strange striped graphic errors in the terrain display.
Black holes – alpha color values of transparent terrain layers corrected.
Planet in the main game menu does not rotate.
Overglow Sunburn issue after update to Unity 2020.2.7f1.
Sea surface hidden colony borders.
Operation of different panels, hovering through on planets.
UI was lost when loading during a cutscene.
Quest icons flicker on planet silhouette.
Space was cut off from certain camera angles.
World Congress & Space DLC
Open Space Planet Menu.
AI voice allocation on regularities.
Use UI speaker with subpanel in voting.
Open Space game concept – A new company in each round.
Onboarding of Alex a new member of the Serious Brothers Clan.
We developed a concept that in Open Space mode you have a space base where you can store items. These can then be taken in limited numbers in the capsule to the planet.
We got the latest version of Imagine Earth running on Xbox One X and One S and to our delight, it runs very well on these consoles after some tweaks.
Initial load times and GPU optimized on Xboxes.
Xbox Achievements built in.
Xbox Submission build and visualization.
Created a whole mountain of Xbox Submission icons.