Dear planet colonizers, just in time for the Steam Winter Sale we can offer you a very special update as the new illustrator's character design has been finalized and successfully integrated into Imagine Earh – Planetary Colonization. Please help us by testing the new features and give feedback into the Steam forum. If you like what we are doing think about reviewing the game on steam – this will help the project a lot!
New Factions and Campaign Characters
You'll see them everywhere once you start the game. Design wise it's another evolutionary step forward to the finishing line for version 1.0. Because these people are more likely to be taken serious and showing authentic emotions throughout the campaign.
Tension Tracks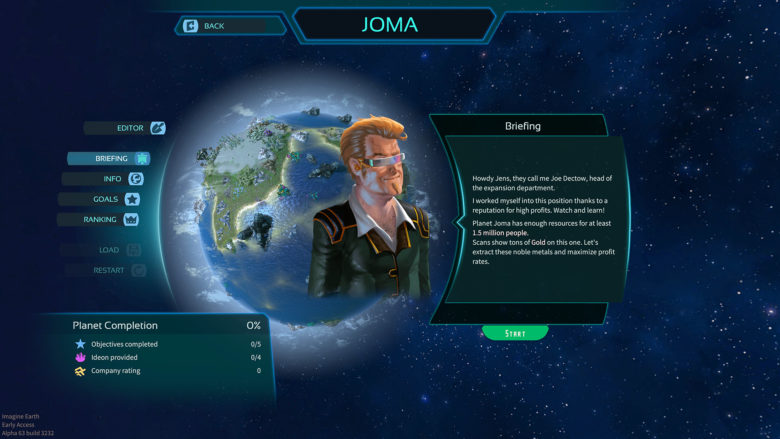 Whenever there is danger in the air you will now also be able to hear it. When asteroids are raining down on your colonies or Xrathul aliens are closing in to feast on your colonies special tension tracks will be played that reflect these threats in the music of the game.
Performance Optimizations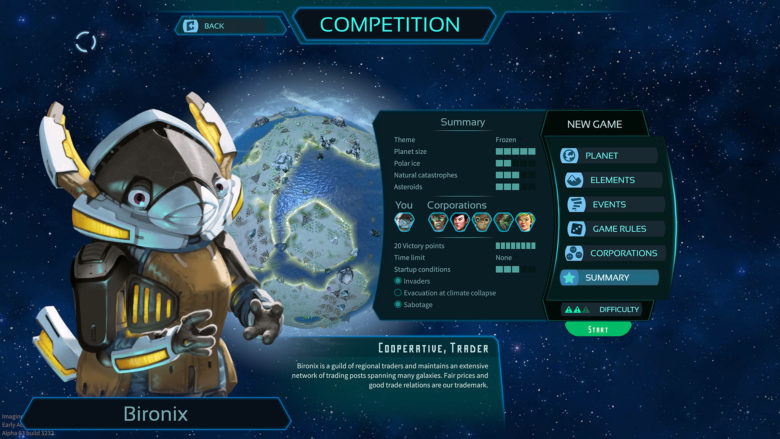 On the CPU side of the game calculations the code has been enhanced and cleaned up for multi threading. That enhances the game speed quite a lot – especially for systems that have a slow CPU.
Load Planet Dialogs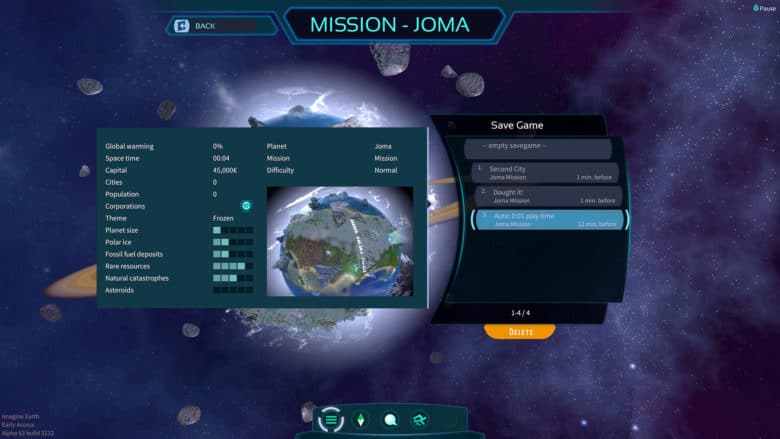 These screens finally show all the information you need to know when loading a planet in competitions or in the workshop.
Game Pad UI Optimized
All interfaces for game pad controls have once again been overhauled to make it a joy using game pad controllers as well. The game features on Steam are now officially set to full game pad support. Since we haven't received a lot of feedback on this yet, we'd be happy if you have a try and tell us what you think.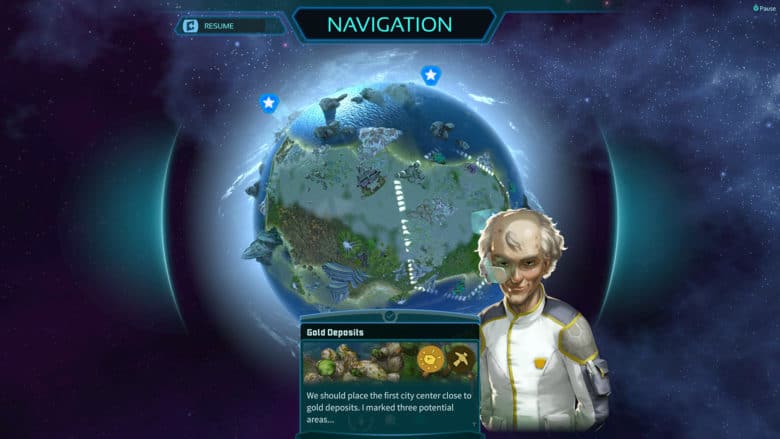 Interface Changes
The list of Buildings has been redesigned to make mass repairs, cleaning and upgrading of infrastructure in your colonies a piece of cake.
Hide build menu info when cursor hovers planet behind it
Hide buildings list until first city is built
Reformatted descriptions in victory points overview
Building list notifications centered between bookmarks and factions panels
New startup logo
Fixes
Fixed campaign research counter
Fixed build panel still shows selected item, when another category is selected
Sound volume should not affect music volume
AI keeps asking for alliance
Icon shown in wrong height over asteroids with rare resources
Editor build menu can now be used with gamepad