Dear Colony Managers, space is getting more frightening by now as a new threat is arising. Read about space pirates, special vendors, unique landing ships for all eight corporations and much more in our latest update release #45. Here's what we got for you this time:
Beware the Space Pirates
New Item: Resource Piracy
Unique Landing Ships
Three Specialized Traders
Resource Trading Partners and Auto-Trade
Emission Trade and Visualization
More New Features & Fixes
Beware the Space Pirates
These nasty creatures land a strange kind of unknown flying object right over your warehouse to plunder it with their tractor beam. Simultaneously they start firing their board cannon to vandalize your base.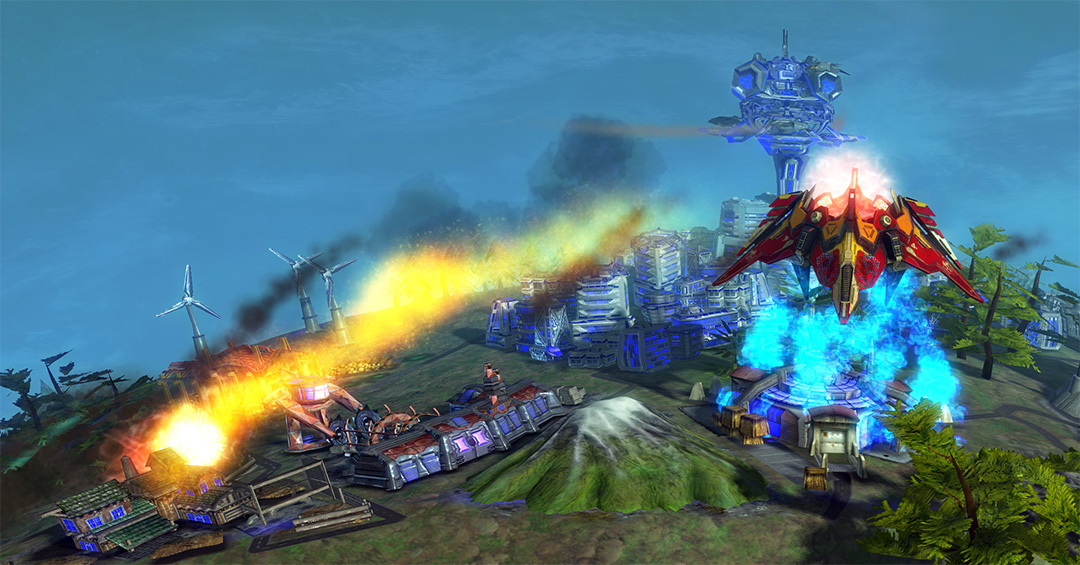 You can helplessly sit back and relax until they have stolen enough and loose interest. Or, you can choose to pay a ransom or install an energy shield onto a tower to block the guys off from your warehouses. In later missions you might as well develop lasers or pulse canons to give them a warm welcome if they ever return…
New Item: Resource Piracy
These pirates are not only a threat that randomly happens. You can also craft a landing control to send them upon one of your opponents. Sweet addition: You get half of what their ship can steal.
Unique Landing Ships
We are proudly presenting individual colony landing ships for all eight corporations.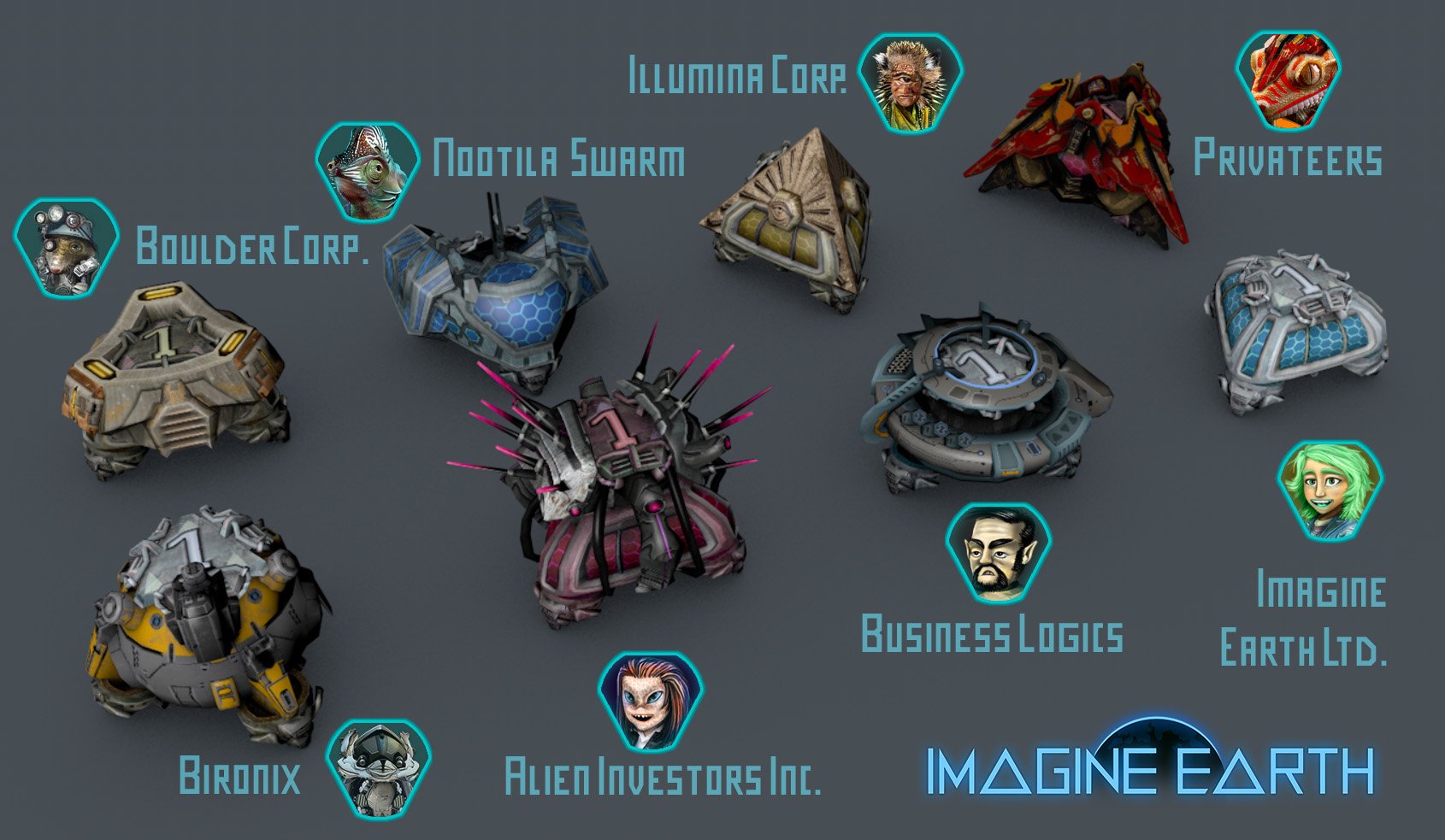 After having introduced the individual factions last update now you can tell the difference between them by looking at their landing ship, which is automatically expanded into the main city tower after landing.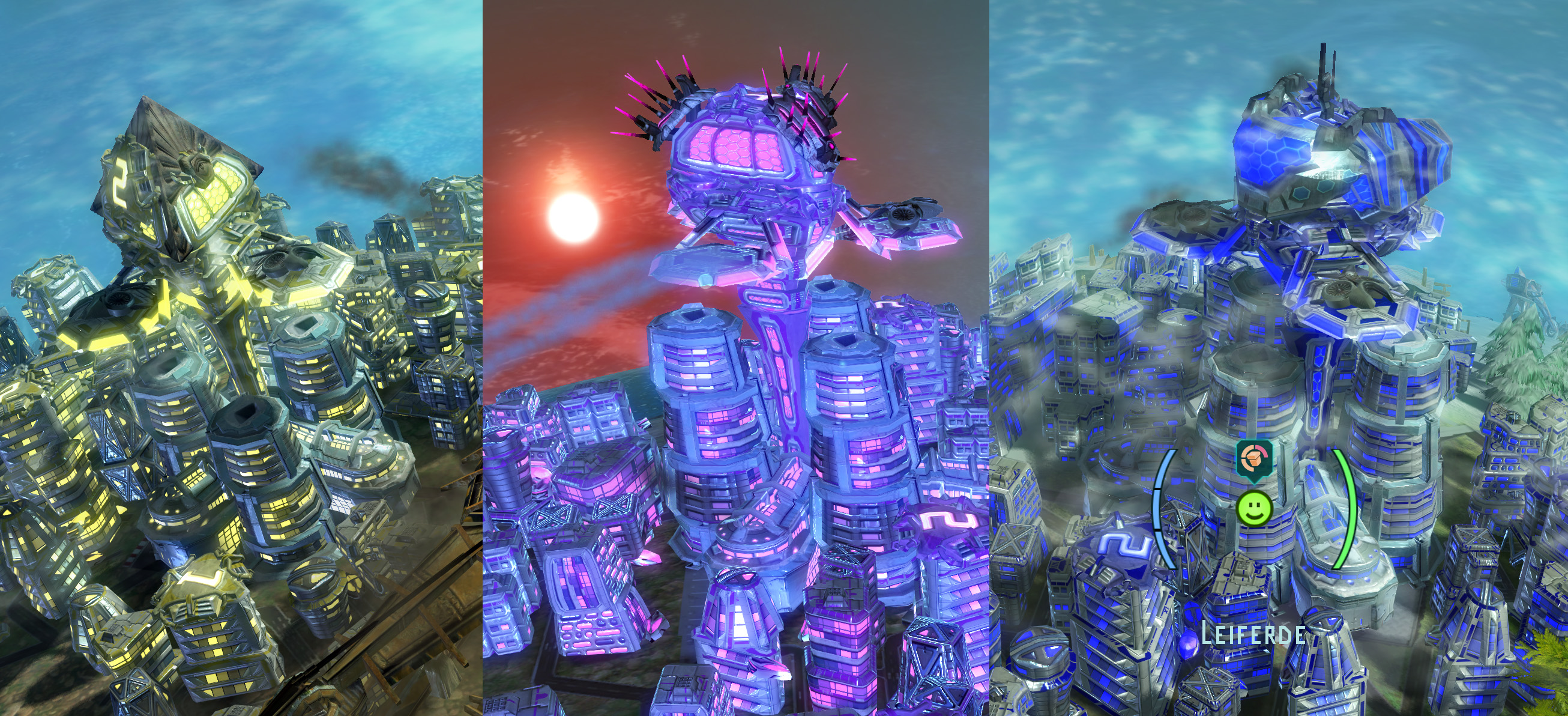 Three Specialized Traders
They come around with awesome looking new space ships amazing landing animations ;-). And they are specialized to trade either wares, items and tech, or rare resources.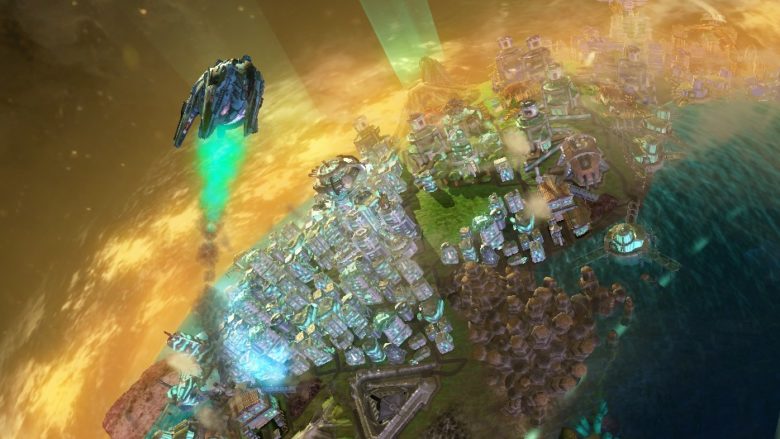 Resource Trading Partners and Auto-Trade
The resource panel has been split into a money and a resources part. This helps to put the four basic resource classes and their storing and trading issues directly into the middle of your attention.
It now also shows you if there is another colony or trader able and willing to sell a certain resource to you when you need it (e.g for crafting).
You can also activate the automatic purchase and sale of resources. Note that this involves trading with every potential trading partner – regardless of whether the price is fair or not.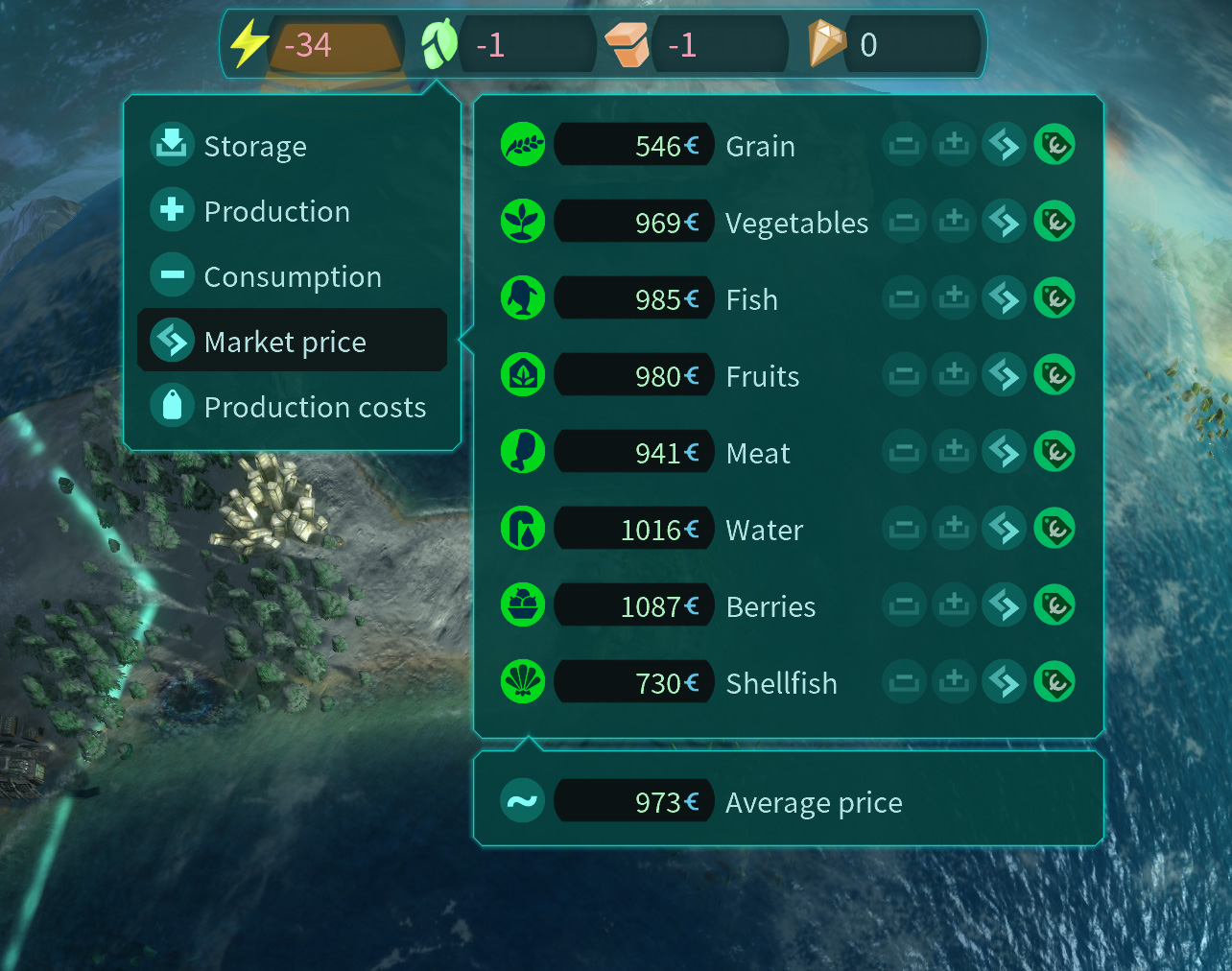 Emission Trade and Visualization
The emission levy now always must be payed as soon, as a company on the planet has a negative emission balance. Environmentally friendly corporations get emission trade payouts if there is a company that pays in.
The global emission balance is now visualized with positive values when the world's climate is OK. It's represented with negative red numbers when climate balance is going bad. Much more intuitive isn't it?
More New Features
Now you get written info on all construct upgrades left to the tool ring.
The field info panel with details on deposits, pollution and other values of a single field is now also visible in navigation mode.
The probability of occurrence of riots and epidemics was too low. it has been increased by about 40%.
When using the seed bomb or nitro-skirlide seeds you can now see how well the plants will grow in that area.
There's now a countdown for competitors coming down and landing their capsules. This puts you a bit under time pressure to find the best place for the base.
You can buy landing permits in missions as soon as you got the second city center. Good news in case a city is burning down.
Temples can now be repaired.
Trading panel improvements
Fixes
Rewritten – Hypergate Ideon Objective – the vendor states out more clearly have to find and also sell the ideon crystal to him to open hyperspace gate into Udoxia Galaxy.
Rebalanced – Higher runtime costs for remediation centers
Fixed – Temples are no longer charging themselves apparently by surrounding nature or stuff
Fixed – Rocks had a shimmering on the surface as if they where rare resources
Fixed – A city center landing is now final – no more abort and vanishing of the landing capsule
Fixed – Background of colony value
Changed – Loading screens animations
Fixed – Many particle emitter problems
Fixed – Warehouse Upgrades couldn't be activated in the tech-panel
Fixed – Cure goal bar looked finished after half of the task
Fixed – Savegame buttons in sandbox mode or messed up
Highscore background bar is reworked
Fixes for Rounos mission: Joe story plot does not wait for clicking the quest icons anymore.
Tornado fix – still visible in navigation when multiple tornados in one field.
Midras Extractor Temple has model and animation fixes
Midras Digger fixed model and particle system. Dust when drilling.
Spaceport fixes
Thanks for your attention once again! We hope you enjoy playing Imagine Earth and share with us your ideas on development.