Space colony people, may we have your attention please?
The age of diplomacy just kicked into Imagine Earth! Other corporations now have an attitude towards you. When you are being offensive they will find appropriate strategies to react to your doings.  Also there's a mighty construct in this update for you as well: The Midras Extractor creates tornadoes and does terraforming.
Read your way down through all those good news to catch a glimpse of some future plans we have.
Thanks very much for being with us! If you do like the way we do things here please consider giving the game a thumps up on Steam. It would help as a lot!
Why not follow our brand new twitter account @SeriousBrothers?
TL;DR
Diplomacy
Midras Extractor
Niter pumpkin seeds
Planet Bonus Goals
AI & Merchants
Fixes & Improvements
Diplomacy
Did you always want to interact more with the colonies you share the planet with? Well we did ever since. Now the other corporations have a mood set in seven levels from being allies to enemies. They react to certain events that you trigger like stealing their land by building a tower or using a hacking tool against them.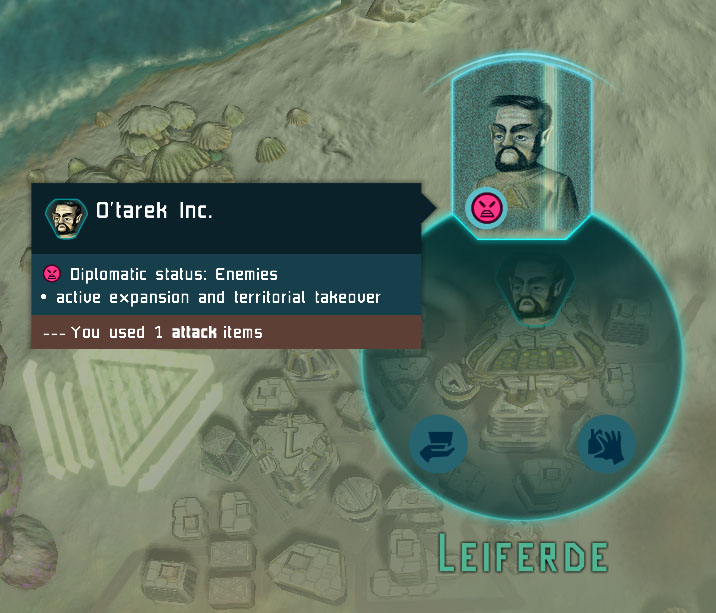 As you can see they stopped trading stuff with us because I threw an asteroid on them. There reactions go down to aggressively taking my terrain and buildings.
Note that these are our first "diplomatic steps" and will definitely need some refinement and your feedback!
Midras Extractor
The Extractor is a high tech construct of the Midras. It absorbs the power of fallen asteroids to generate force fields. It can do rare condensation to turns rocks into gold. Technically it condenses all the small metal particles so they become harvestable. A second power generates a force field in the sky to create a small-scale air vortex in the earth's atmosphere with an almost vertical axis of rotation – a tornado. Third it enables you to do terraforming.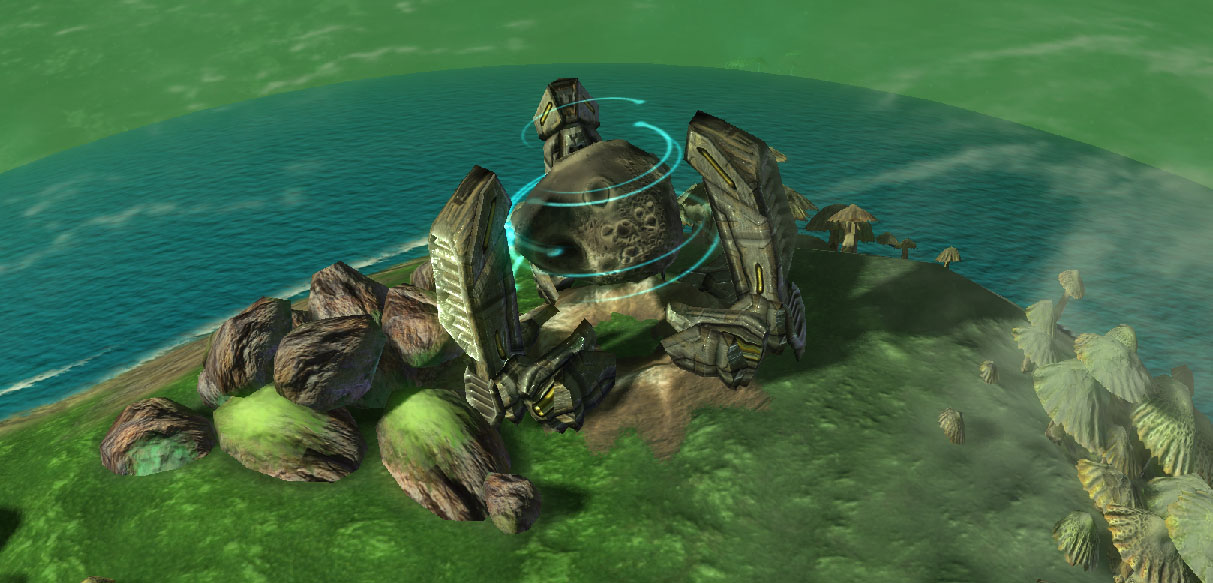 For the next update we plan to build these and other temple structures with artifacts you can buy from the various races.
Nitro Pumpkin Seeds
Natives will sell pumpkin seeds now. You can use them to plant your own nitro-pumpkins whereever you like.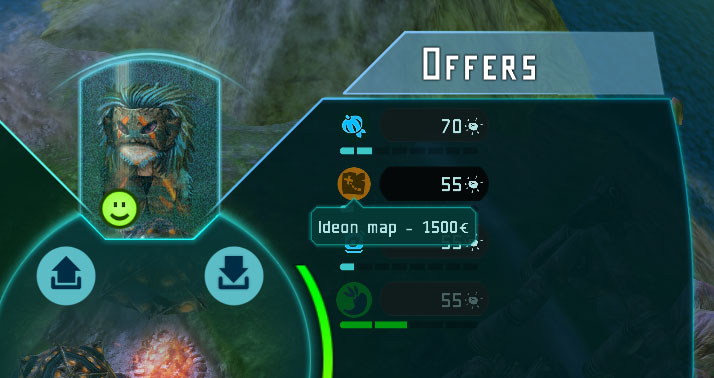 In addition they trade ideon treasure maps showing how much ideon is in the nearest ideon deposit. Of course, you will also find classic products like gaian energy containers and the universes most favorite meal drug "Spice" in their shop.
Planet Bonus Goals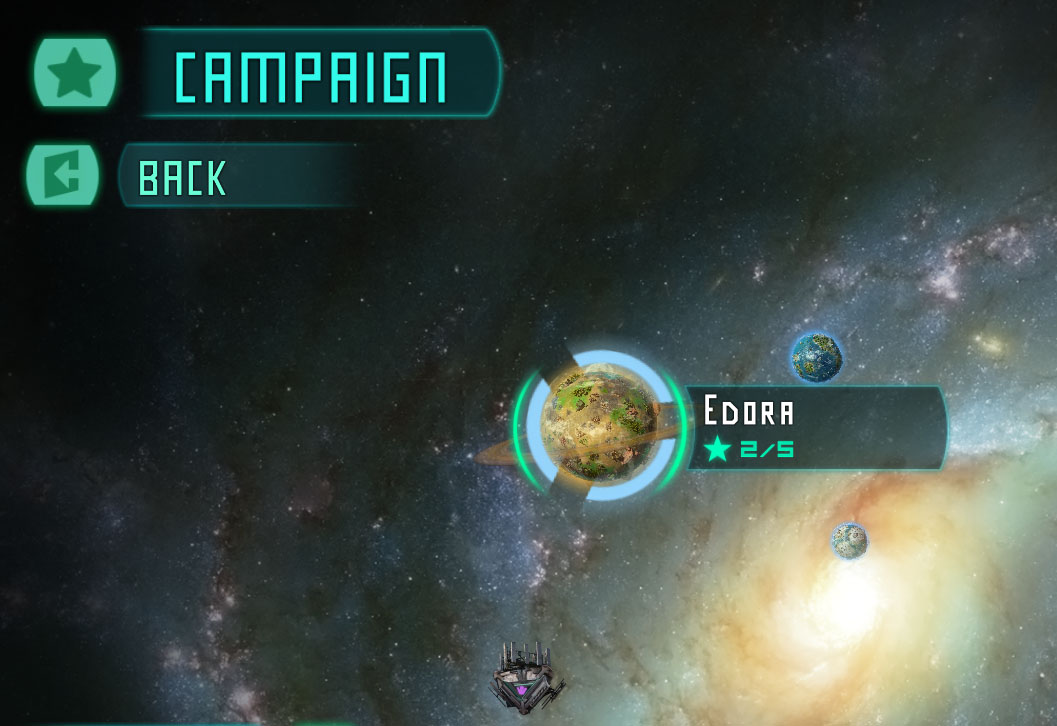 The bonus competition missions in the campaign mode now have 5 goals which help to introduce the victory point systems. This will make it more of a challenge to reach full points in your game profile.
AI & Merchants
The different AI fractions have individual item crafting preferences
AI finally has trade demands for energy, food and goods
AI actively buys resources for crafting tactical items
AI pays more attention to its emission balance
AI starts with less money because the where to rich!
Merchants only offers rare resources and goods – no longer food and energy
Merchants tries to offer things the player likely needs (e.g. for crafting)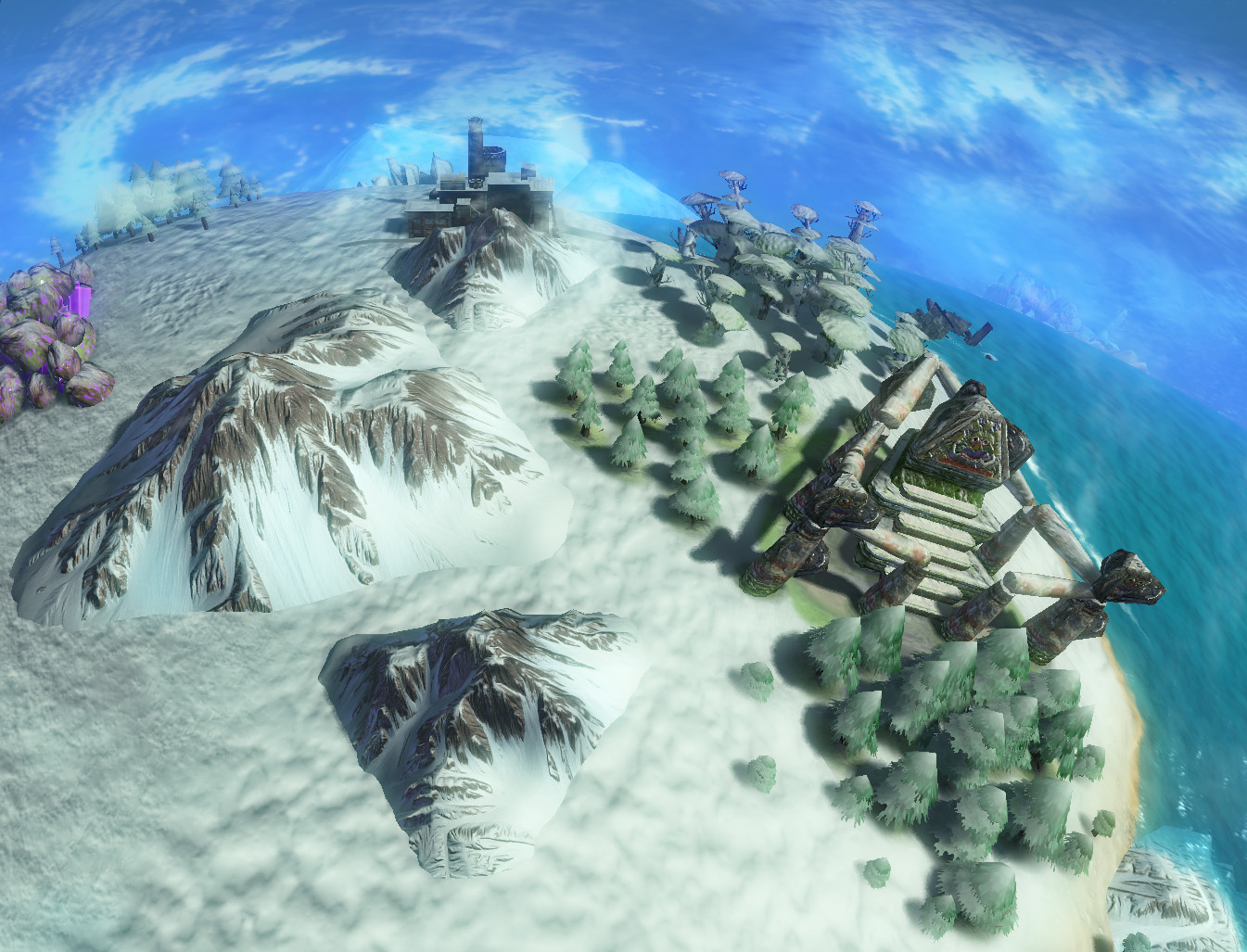 Fixes & Improvements
Nice new snowy mountains
New construct: ski lodge for winter sports. Ahm no, just kiddin'! Time for spring to come…
Titanium goal on Tuto had a problem that we fixed.
Lithium goal on Lorian had an error regarding the amount of lithium that you were about to harvest.
Laser rotation speed got faster now to shoot asteroids in time.
Icon render order fixed.
Fixed profile generation available colors.
Fire spreads slower – we felt it was to dangerous.
Building city center no longer costs extra money. The landing permission is enough.
You can now destruct assimilator ruins. We wonder why nobody did complain, about this.
Future Constructs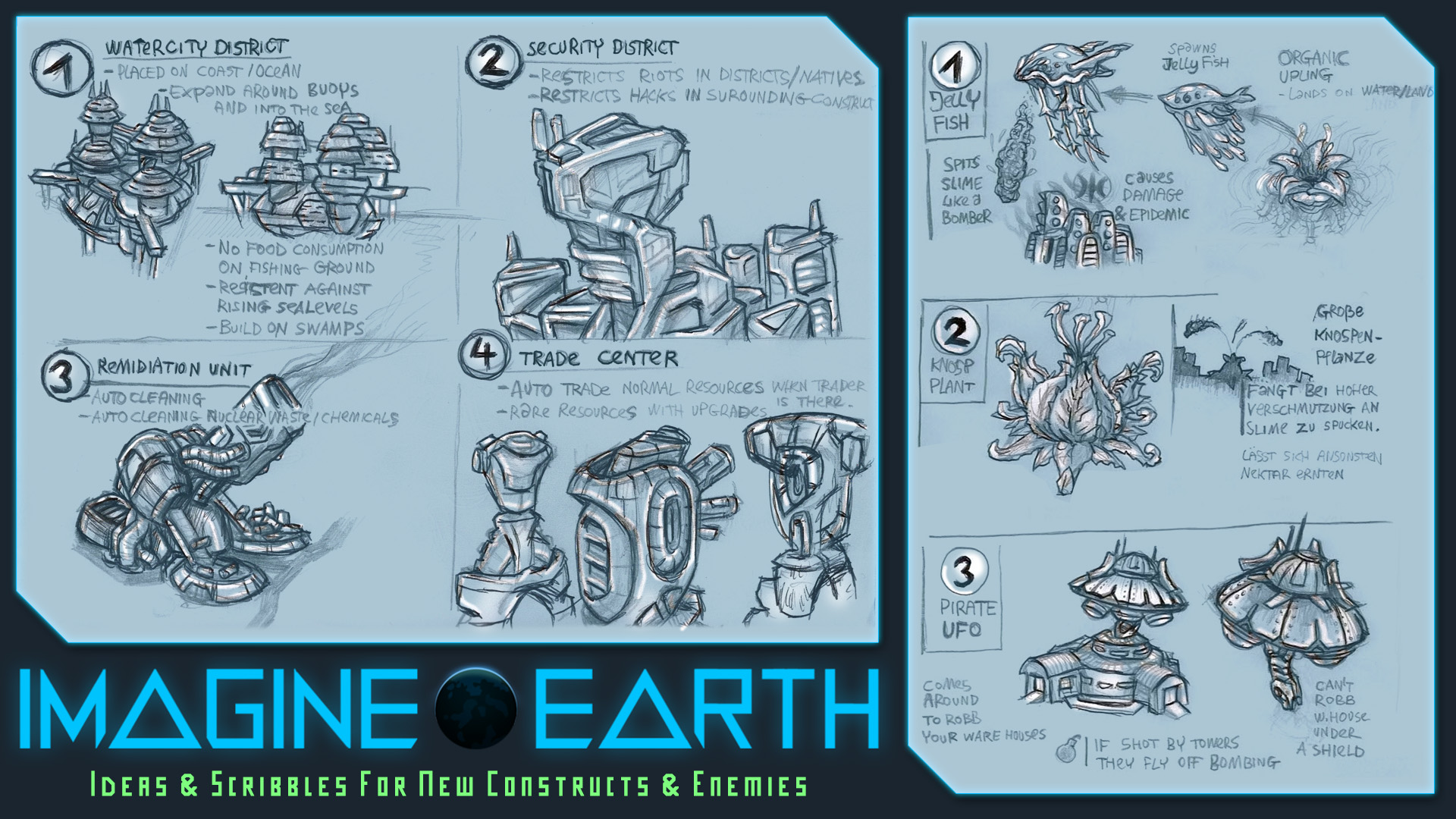 During the holidays Jens scribbled down some ideas about the next buildings that will fill the build rings in of our game. Tell us which one feel most intriging to you or what other possible game features you would like to see. The 3 most original ideas in the comments of our blog will win a steam key for yourself or a friend: https://www.imagineearth.info/alpha-40/
Thanks for reading about Imagine Earth!
Martin & Jens