Fellow space colony managers,
we recently discovered a new planet – say hello to Thera. In addition, our world management system needed some adjustments. All building upgrades were rebalanced and the resource simulation was revised. And of course there is so much more…..
TL;DR
New bonus mission on planet thera – a planet like earth
New vegetation graphics
Upgrade balancing
Resource simulation revised
Assimilators & Xrathul Harvester interaction with bombs
New trailer voiceover
Other improvements
Thera – a Planet Like Earth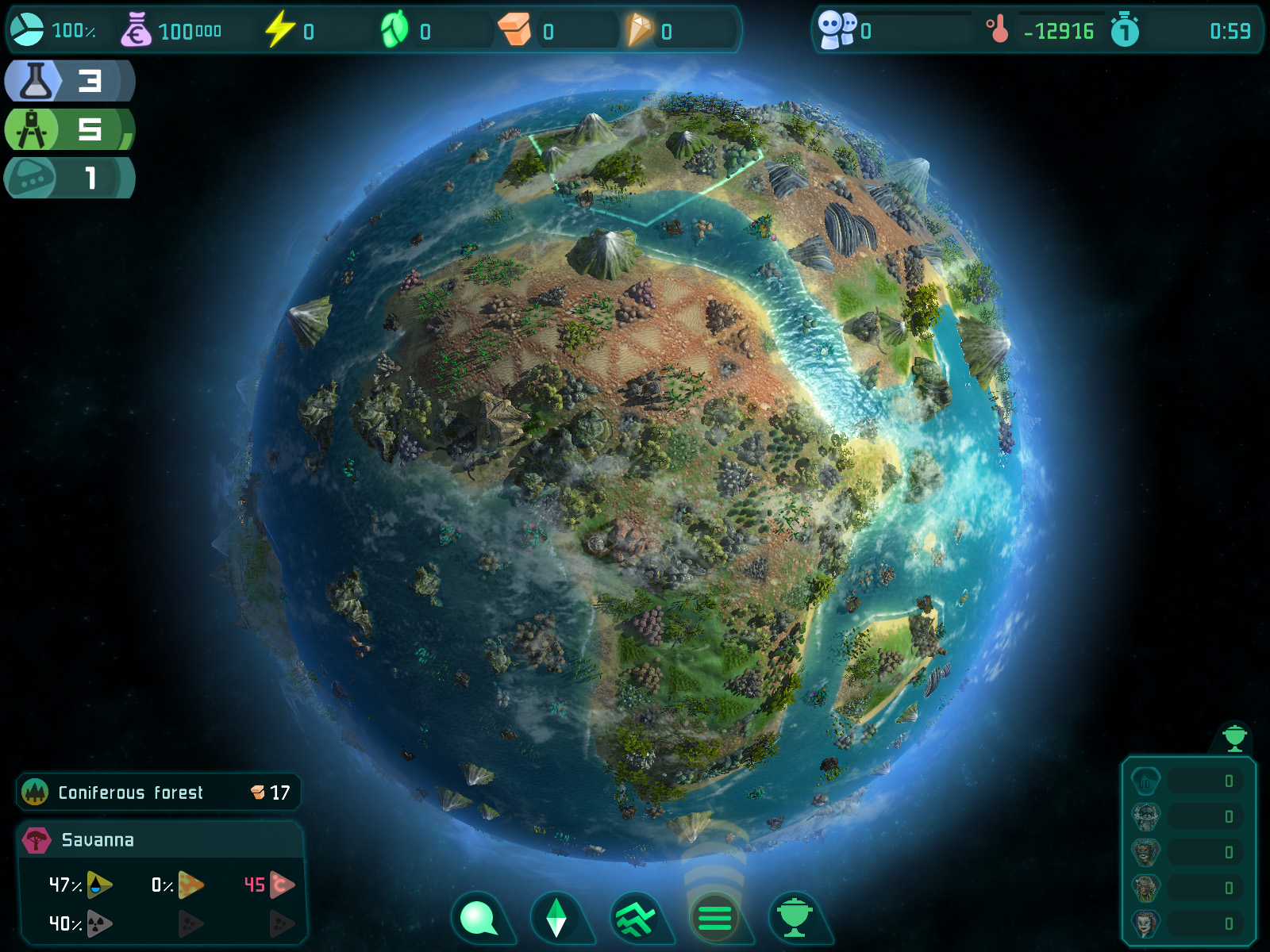 The latest planet that you can unlock in the bonus galaxy is Thera. It might remind you of another planet you left long ago, right where you grew up before you joined the colonization business and started building a better future in space. Make sure that history wont repeat itself on this planet…
Organic Flora
We added some edge modells to forests so they look more organic and more round than triangle. As simply as this is said as astonishing it does look in the game.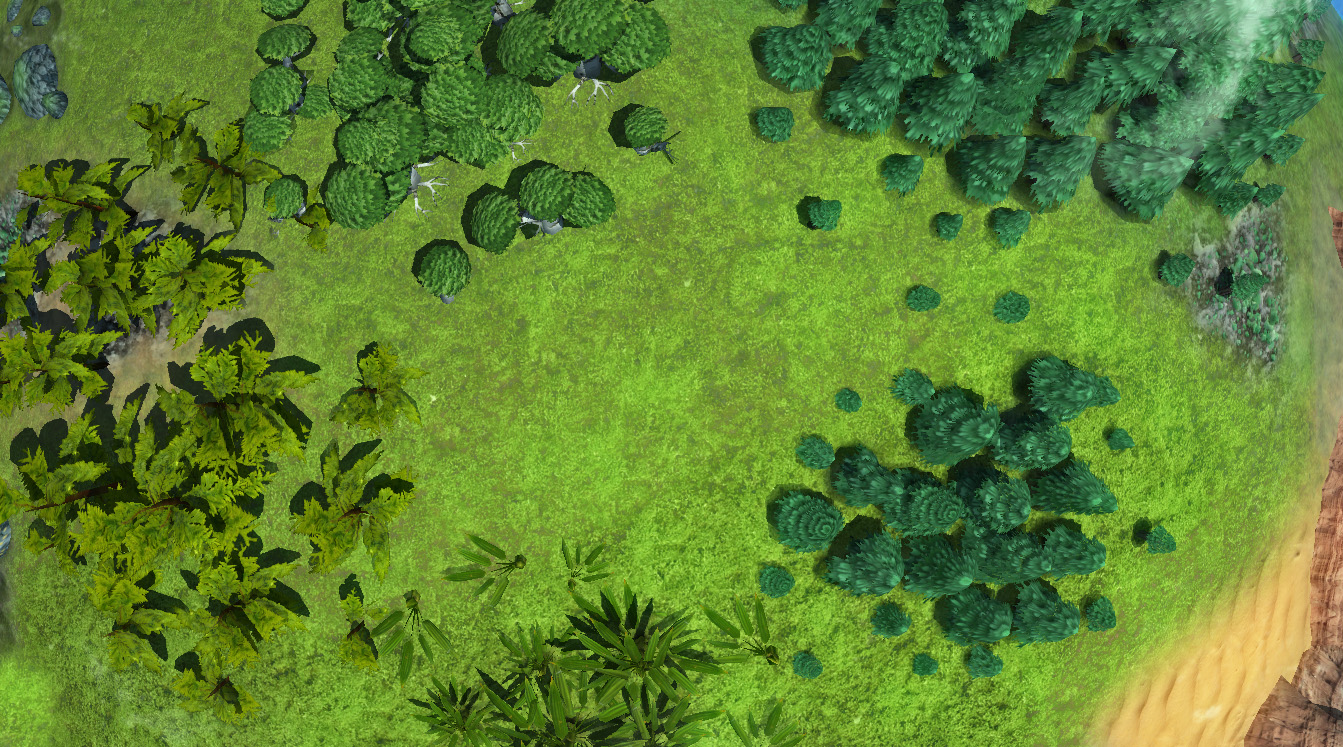 Upgrade Balancing
All the upgrades in the game have been revisited and rebalanced. We mostly made them cheaper and more powerful to increase their strategic value.
Furthermore the visualization has been improved so you can see the most important numbers at a glimpse.

Resource Simulation
In order to make the upgrades more significant, we also had to adjust the complete resource simulation.
Let's have a look at the most important change: The production and consumption values of all buildings are now per space minute instead of per space second.
For example the tax value of a district now represents what is collected within a full space minute. 1/60 of the amount will be added to your budget ervery space second.
If your colony makes a profit of +300€, it will take one space minute until the full amount is added to your budget. This equals +5€ per space second.
This allowed us to increase the production and consumption values of all buildings which makes them easier to read and compare.
Money related values have been increased by factor 10. Energy, food, goods and rare resources have been increased by factor 2-4. The same goes for emissions and field pollution.
In addition it allowed us to halve prices and money budget and to reduce the size of a resource cargo from from 1.000 to 100 units. These values are now easier to read and compare with the production as well.
Assimilators & Xrathul Harvester Interaction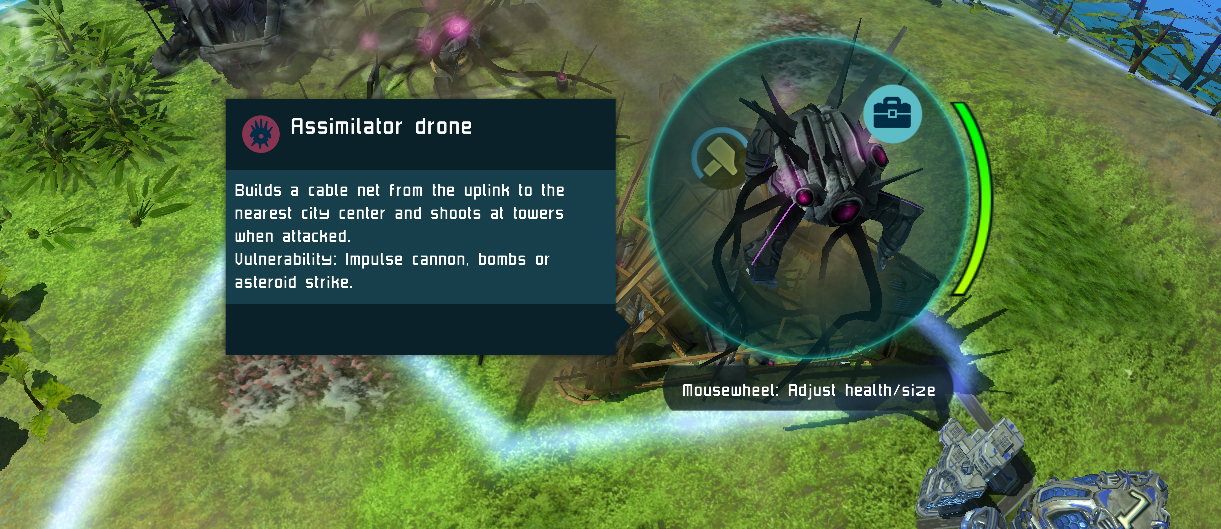 These flying enemies are now attackable with ideon bombs and explosive devices, which will be thrown on them by your drones.
To do so you can simply hover and click the flying enemy unit and pick the item of your choice. Thisway you also get a context info about their motives and vulnerabilities.
New Trailer Voice Over
As you can hear the game features and mechanics are now explained by a native speaker with a compelling voice. As soon as we find time to redo the intro/trailer we also want to have this voice for Lima, the leading character in the game.
More Stuff
The inventory is now accessible through the tool ring for fields where it makes sense to use items. In addition you can open the construct ring with a right click any time.
Tower upgrades are also constructable through the tool ring when you have bought the corresponding item from a trader.
No distorting ringing sound for infos anymore.
Joe's 50k Sales Goal on Mission Joma is only triggered when Joe was not already fired by the boss… oups, that was a spoiler ;D
On Planet Iqunox you have to craft medicine now instead of just selling medical substence harvested from corals.
Rounos Native Quest now tells you to build towers to repress uprisings of angry natives.
Mission Joma: We added a "Buy Scanner" goal to make more clear how to proceed in the mission.
Graphics
The fieldmarker was redesigned to look better!
Tons of forest models have been optimized and graphics reworked.
Underwater build animation got fixed.
Hospital icon fixed, pumpkin shadow fixed.
Rooftop of the saw mill construct fixed.
Palms bigger and bump map fixed.
Reconstruct icon fixed.