Dear Space Colonists, our monthly update of Imagine Earth this time focuses on improving the visualization of building productivity and quality of life for cities.
TL;DR
Joma Extended & "Healing" for Temples
Fusion Reactor
Fire Station
Money and Tax Balancing
New UI for Details on Productivity and Quality of Life
Other improvements
Joma Extended & "Healing" for Temples
It's now possible to donate items and resources to other colonies. For now this has only relevance for the missions, but in the near future we will be working on a diplomacy system.
We have extended the Joma mission to make use of this feature with respect to the epidemics and Birons.  This gives you the chance to take a decision at one point that will have influence to a later part of the mission.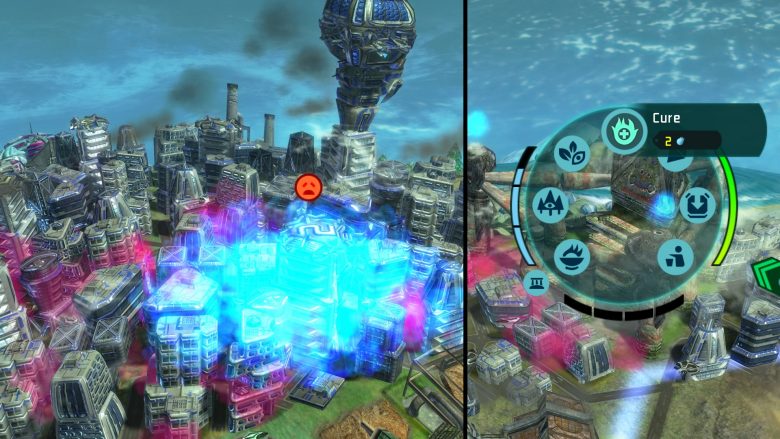 The cure spell that is now available in temples neutralizes pathogens that can pose a threat to more complex forms of life on site – in other words, you can use it to heal epidemics.
Fusion Reactor
This new building is introduced in the Rounos mission.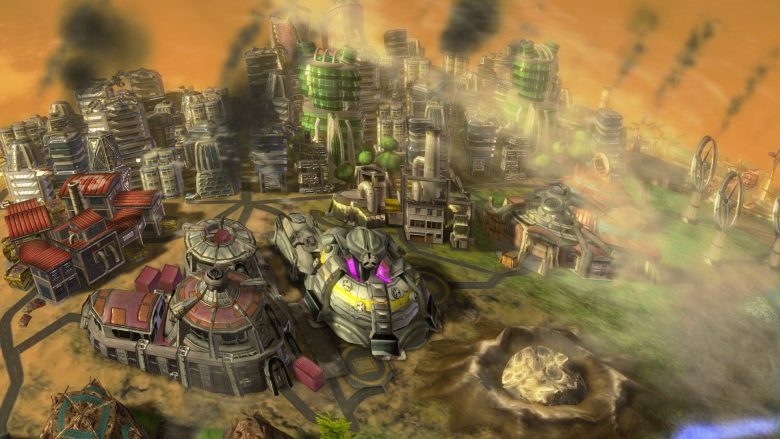 The fusion reactor generates thermonuclear energy of nuclear fusion. Lithium is needed as a raw material, which can be extracted from asteroids on most planets. There is only relatively little radioactive waste and the reaction can be aborted safely at any time.
The "divertors" upgrade improves binding of impurities from the plasma and reduce maintenance and disposal costs. The "reactor extension" upgrade expands the reactor so that additional energy can be produced.
This building most likely will need some additional balancing, since it's the first time a building consumed rare resources.
Fire Station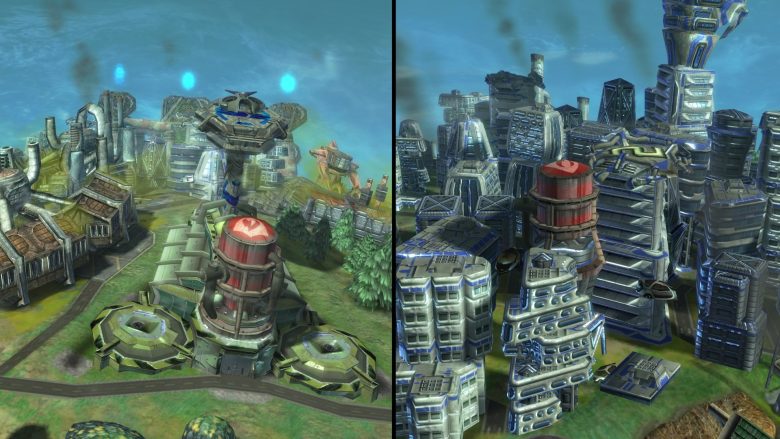 The fire station is an upgrade for city districts and the logistics center. It ensures that fires in the vicinity are automatically extinguished by a drone. In addition, the probability of forest and building fires is halved.
Money and Tax Balancing
Currently you always have loads of money in the long term. We are trying to improve the balancing of this a bit. In the first step we have increased the start budget and decreased tax income. At the same time we have increased the tax bonus you receive when your people have a high quality of life.
New UI for Details on Productivity and Quality of Life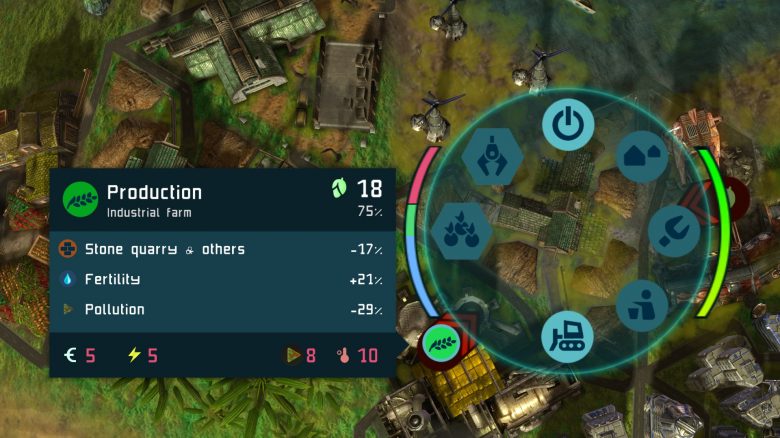 Over the course of the last years Imagine Earth has become a quite complex game. A part of this complexity is how productivity is influenced by nearby buildings and local factors like ground fertility.
With this update we are introducing a new info panel that is shown when a building is clicked. It sums up the productivity and lists all the influencing factors and their strength. This will make it a lot easier for you to understand what is going on and how to increase the production output of your colony.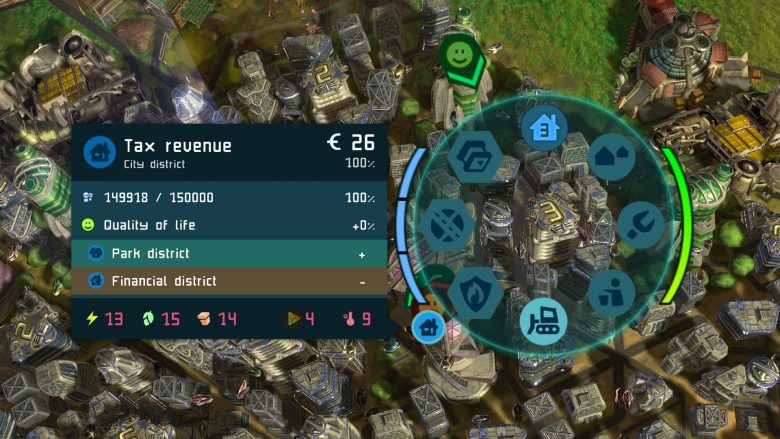 The second part of this is how the quality of life in cities is influenced. A high quality of life will give you a tax bonus and a low quality will decrease your income.
Buildings like the park district, health district and campus district increase the quality of life in surrounding districts. Other factors will decrease it. The new info panel lists the details on this, so you always know what's going on.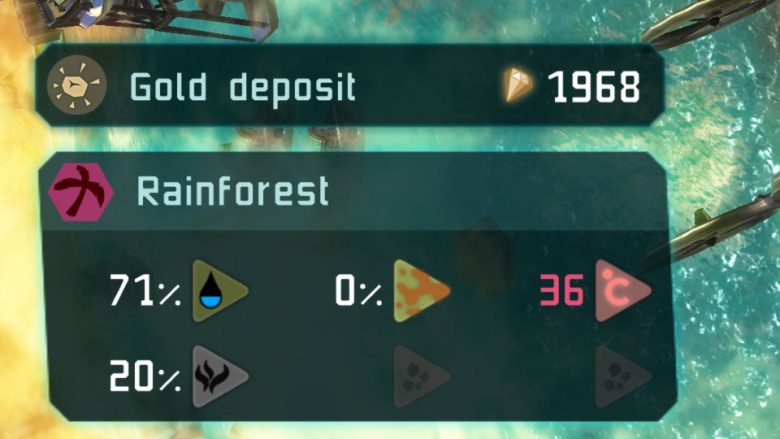 Finally the former building info panel in the bottom left of the UI is replaced with a minimal version that shows the building's / object's name for the selected field and its production value / remaining resources.
Other improvements
You can open the build ring by right-clicking on any field now
Added explanations for epidemics
Bookmark panel no longer "clicks through"
Research and development panels no longer change the planet zoom level
Visualization for items received during the mission
Changed influence area visualization for cannons, shield, fire stations and more
Fixed city car animation problems