Dear Space Colonists, our (almost) monthly update of Imagine Earth this time focuses on a remake of the Joma mission that introduces new buildings, items, threats and a new race – the Birons.
TL;DR
Birons on Joma
Trade with other colonies
Warehouse level 2
Epidemics, medicine and health district
Chemical plant
Meteor shower (new threat)
Worker drones
Seed bombs
New AI features and other improvements
Birons on Joma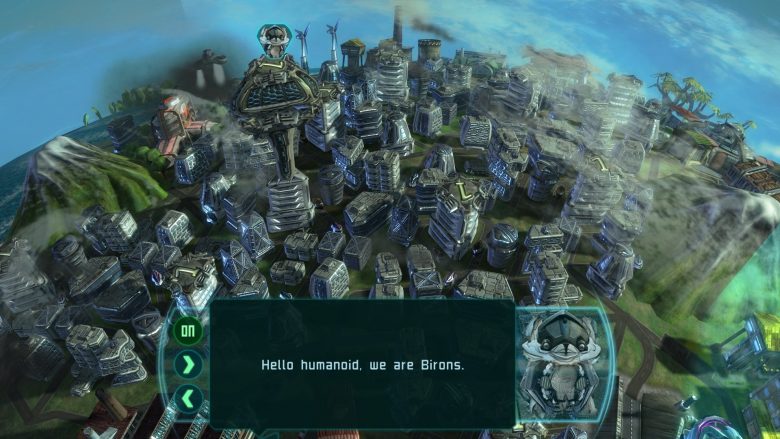 The Joma mission was last mission from the old days of Imagine Earth. We decided to rework it and add some new goals and story to it, to make it more interesting. All the new features mentioned below are introduced in the mission.
The Birons are a new race that are introduced on Joma and are the first contact with another colony on a planet in the course of the campaign. They build small colonies and are focused on producing resources and items and trade these things.
Trade with other colonies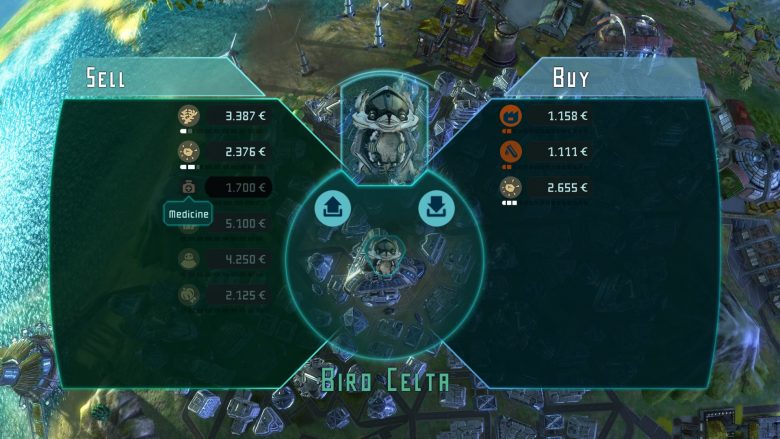 Other colonies are now ready to trade overproduced resources, harvested rare resources and items with you. They pay less than the merchant would, but are willing to trade any time.
Warehouse level 2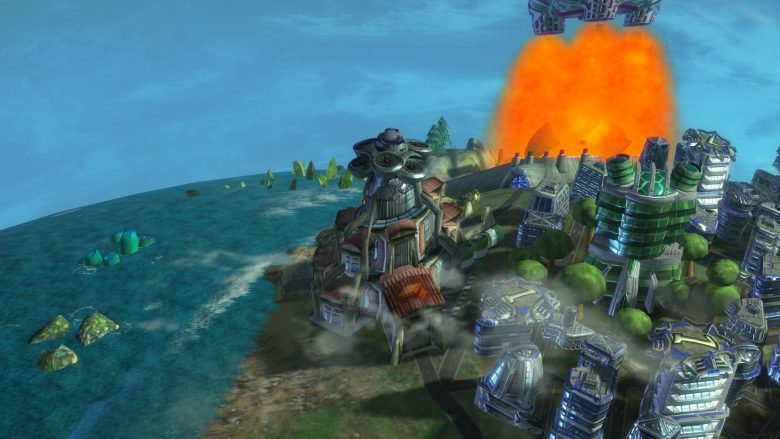 The warehouse can now be upgraded to level 2, after this has been unlocked in the research system. It doubles the storage for rare resources and adds a second harvester drone to the warehouse.
Epidemics, medicine and health district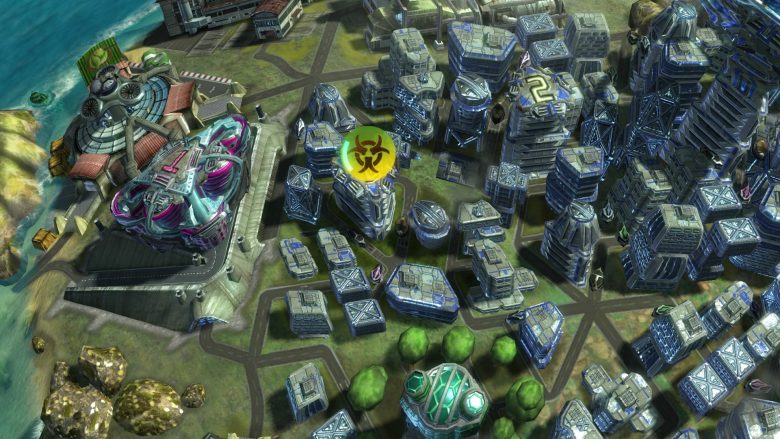 Epidemics are a new threat that can occur anytime. The probability is increased by local pollution, high temperatures and buildings like the cattle breeding or chemical plant and mushroom forests.
You can cure the epidemic with the new item "Medicine". It can either be crafted using chemicals and corals or bought from the trader.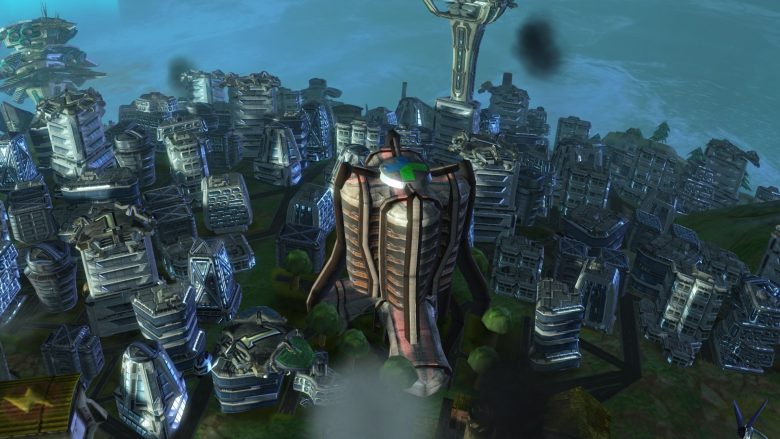 The new health district improves the quality of life of the surrounding districts. In addition, the spread of epidemics is prevented and the probability of an outbreak is halved.
It's medical lab doubles population growth in surrounding districts and the university hospital increases the radius of the health center in which epidemics are prevented, the quality of life is improved and medical laboratory affects population growth.
Chemical plant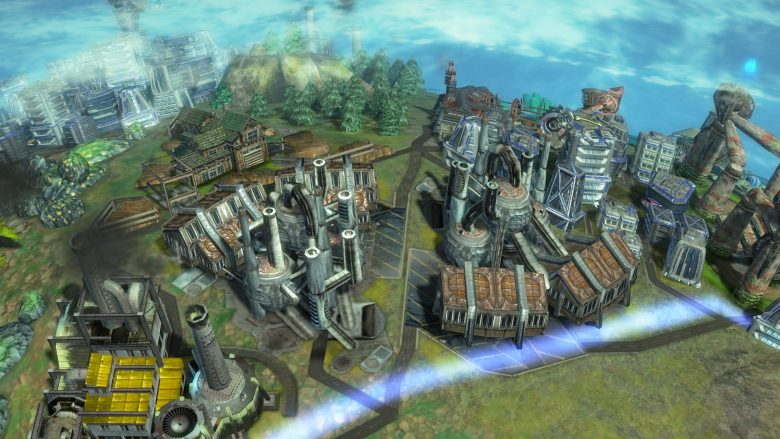 The chemical plant produces all the chemicals needed in society. Production is increased by gas deposits as well as neighboring chemical plants. Inconspicuous, for example, for medicine and fertilizer production.
Fiber-reinforced plastic reduces the maintenance cost and risk of an incident by using fiber-reinforced plastic instead of metal. This avoids corrosion. Laboratory optimizes the production process and reduces quality-related production losses.
Meteor shower (new threat)
Meteor showers are a new force of nature. They come down as a burst of 3 to 6 small meteors that cause about 40% damage to normal buildings.
Single meteors can be shot by laser and pulse cannons or stopped by a city center or frontier tower with shield generator.
Worker drones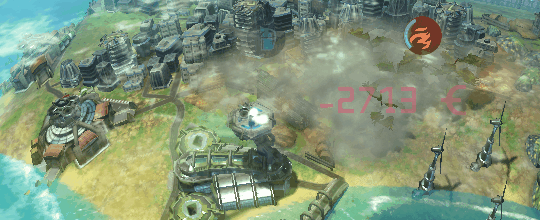 All basic maintenance and incident works are now done by worker drones. This includes shipping the construction site for a new building, relocating existing buildings, repairing damaged buildings, extinguishing fires and dropping items like explosive device or seed bomb.
To make sure you always have enough worker drones available, the logistics center comes with an additional drone.
Seed bombs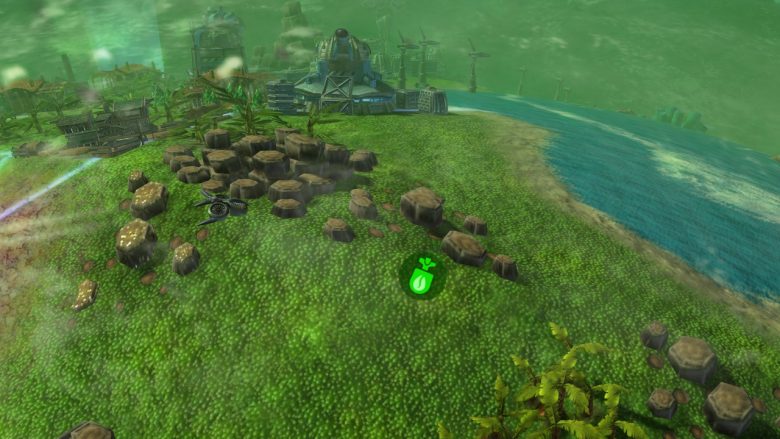 The seed bomb is a new item that grows the optimal forest on any field. This field can be located within or near your colony. The item can be crafted using nitrokirlide and timber.
New AI features and other improvements
New outro soundtrack
Mouse-wheel zoom now also rotates the planet towards a selected field
Research: Frontier tower level 2
Fixed quickload/-save (F4 and F5)
Ocean now starts to rise at 25% global warming (previously at 50%)
Colorize buildings by their type (navigation menu)
New animation for constructed buildings
Improved ideon crystal graphic
AI: Use cannon and shield to defend against Xrathul harvesters
AI: Craft items if needed or resources available
AI: Buy tech license if needed