Dear Space Colonists. We have released our monthly update of Imagine Earth. In the next days we will also update the Demo version to the latest state.
TL;DR
Atmospheric scattering shader
Hover cars add some life to cities
More variety for assimilator battles
Reworked and extended mission on Bora
Outro
Temple sacrifice logic changed
Loads of detail improvements
Atmospheric Scattering Shader
This release is foremost a beauty and game atmosphere update.
We have implemented a new atmospheric scattering shader that puts every planet into a unique light color situation.

Hover Cars
Hover cars fly through the skyscraper canyons of your cities and show how full districts are. They bring some visual life into the so far empty city districts and the whole colony environment at all
This is only the beginning – we plan to have cars driving to all of the supply buildings as well.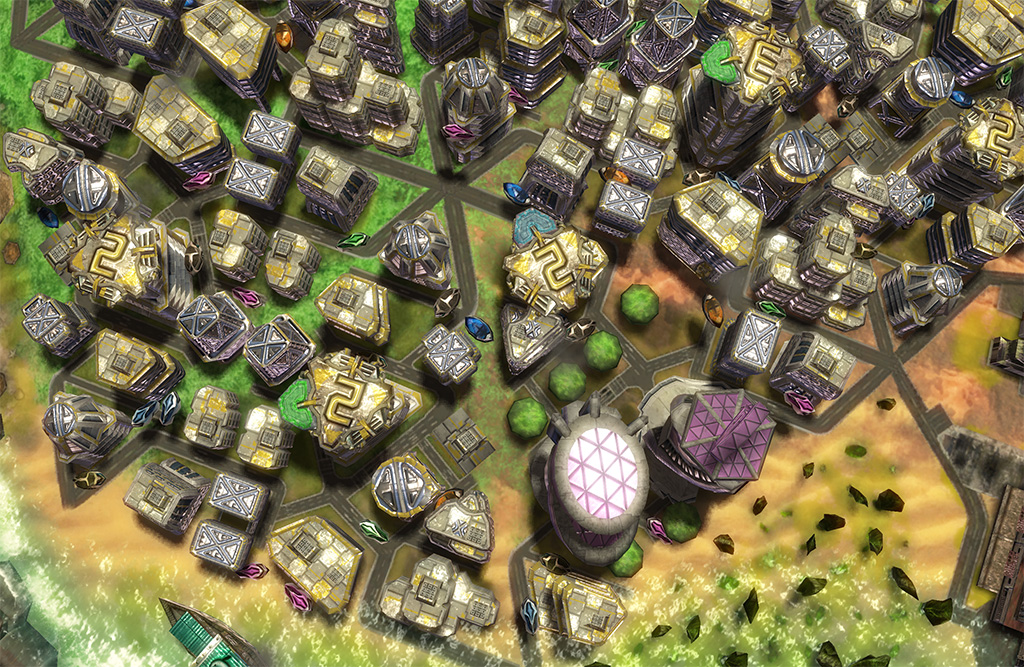 Bora Mission & Assimilator
It got totally reworked to make the end boss more understandable and assailable. The robotic entity is now attackable not only with astroid strikes but also with gaian fire, volcano eruptions from the temple and bombs as well.
The companions are constantly giving you tips how to attack the assimilators.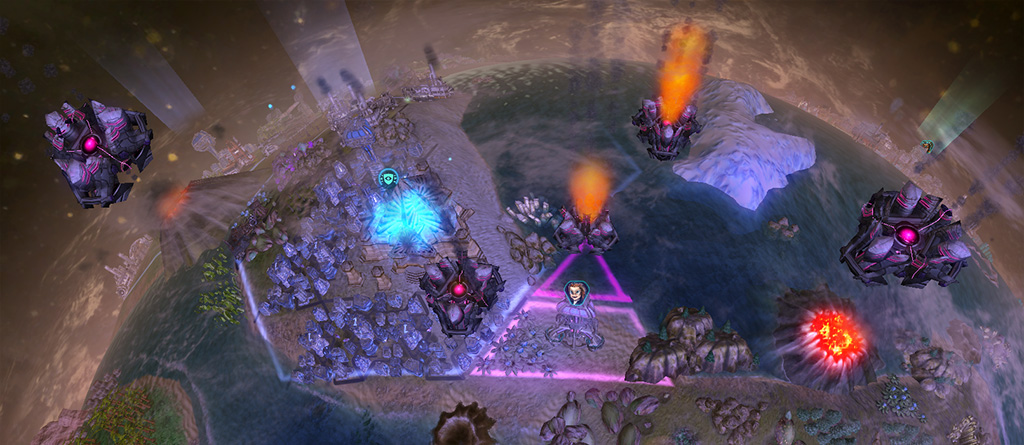 In addition we put a lot of work into rounding up the storytelling of the mission. Plus there is now a proper outro sequence thanking you for your great efforts to make it this far 😉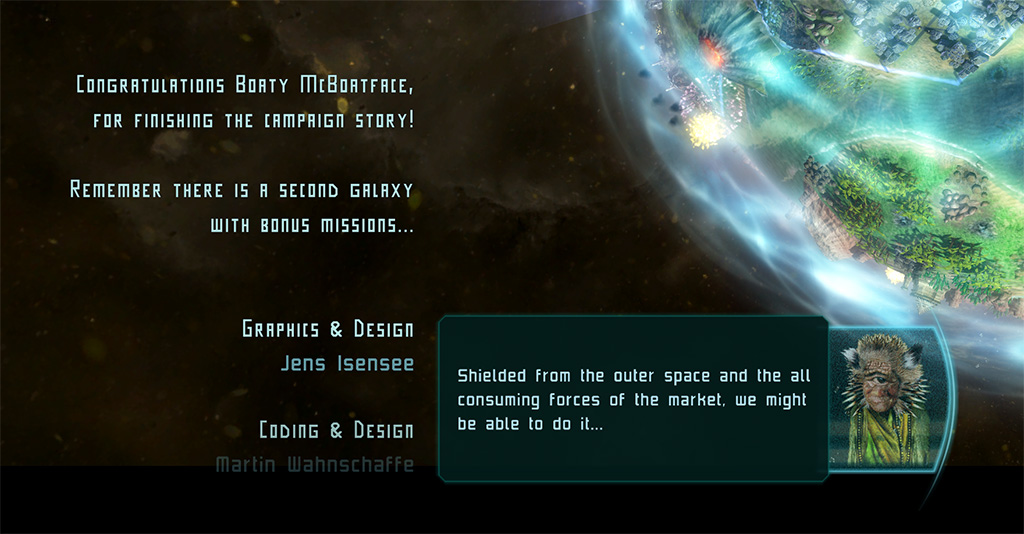 Temple Changes
We also had to redesign how temples work. Spells are now available from the beginning as you have to sacrifice anyway to get the construct loaded with gaian energy.
You can now queue sacrifices and load up to four tons of gifts into it that will slowly be turned into gaia one after the other. This makes spells much more accessible and the temples therefor much more use- and powerful.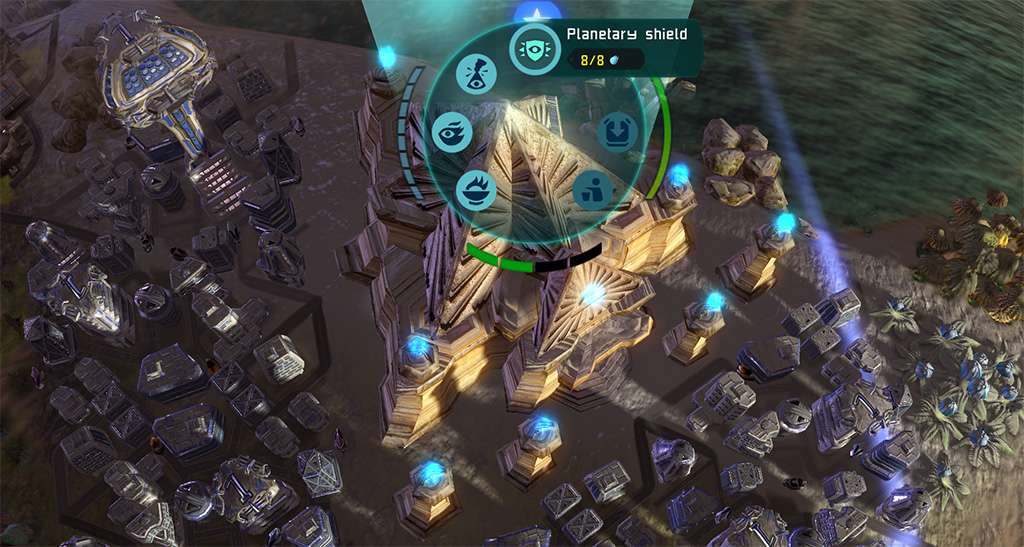 More Improvements
Tutorial now points out the hotkeys and control hint panel that you activate by pressing F1
Build shortcuts are working again: Q,W,E,A,D,Y,X,C will directly take you into the several building categories
Fixed overlapping button icons in sandbox mode
Stoniness will no longer be seen in the navigation view options as it is a thing that is changing the landscape only visually and indirectly influences the fertility of a field.
Corals and seegras will no longer burn.
You can again save your self-made planets from the sandbox mode.
No more sounds looping when game is minimized
Merchant was given more importance by letting him sell landing permits and development licenses exclusively
Midras: Item and resource availability and food demand have been optimized in their visualization.
Illuminati now sell gaian containers
Claiming land costs less next to towers
Cannons on frontier towers will no longer shoot each other
Fixed AI behavior in case of climate change
Smart styled mailing list form: http://eepurl.com/3w7iH
Mission, info and housing icons reworked
Fixed company score calculation
Fishing boats float on the surface of the ocean again
Editor: special field types can be overwritten again
Links