There is something new we would like to show you: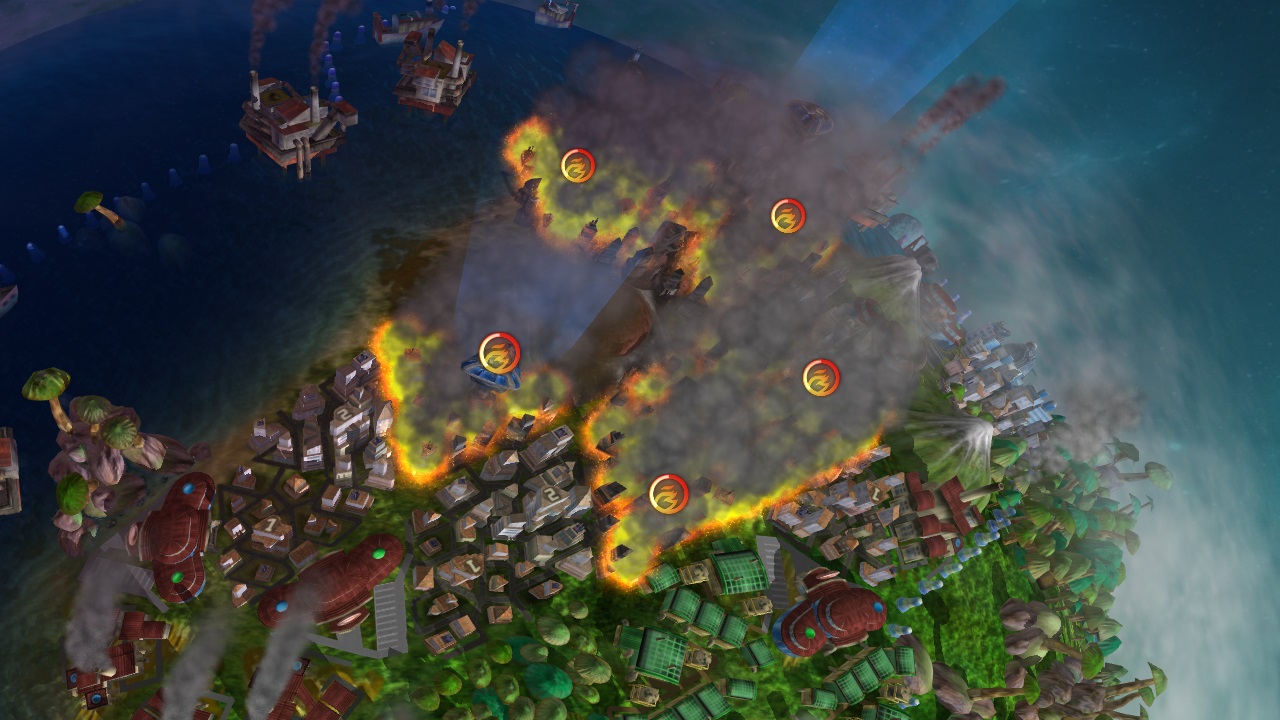 How they work
Wildfires are caused by crashing meteorites, dry forests, exploding buildings or technical incidents.
They spread downwind and can be stopped by destructing affected buildings and cutting down forests. Additionally you can research a new tool to extinguish them.
Hopefully you will enjoy them as mush as we do! They will be released with the next update – probably at the end of July.
Jens & Martin
PS: In case you have some friends who would like to play the Imagine Earth Early Access:
20% on Steam Summer Sale until May 30th.