While we are working on the next mission that will take place on planet Rounos, we would like to introduce to you one of the new buildings that will be available: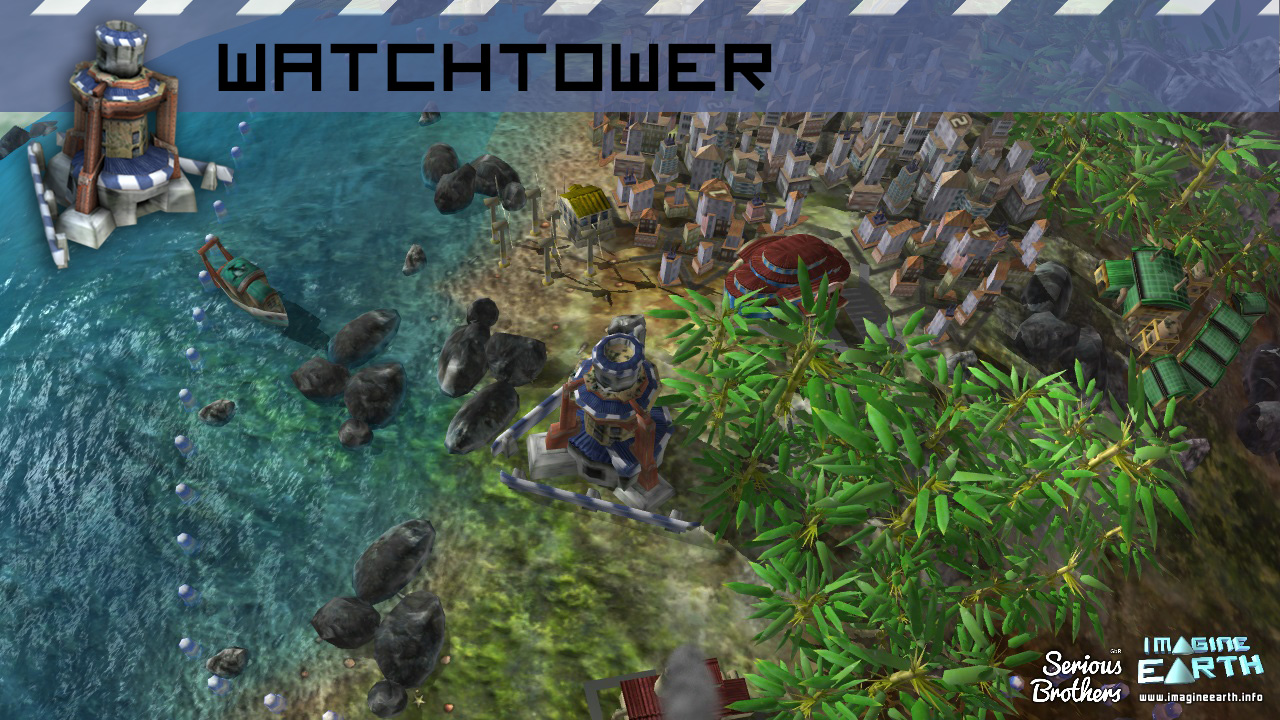 The watchtower allows you to expand your territory. It's the land version of the buoy station we added with Lorian.
Consumption: 15 money, 10 energy, 5 food, 5 goods
Pollution: 2 air, 2 ground
Obviously a lot of resources are necessary to keep it working – that's the price you will have to pay for the expansion…
Riots
Currently we are discussing a possible new feature: Riots.
They occur in cities that have a bad mood for a serious amount of time. Riots can lead to nearby buildings being set on fire. Watchtowers could make sure that this doesn't happen.
What do you think about the watchtower and about our riot idea?