Phew!
We just released an update to the early access version of Imagine Earth on Steam.
And this is what's new: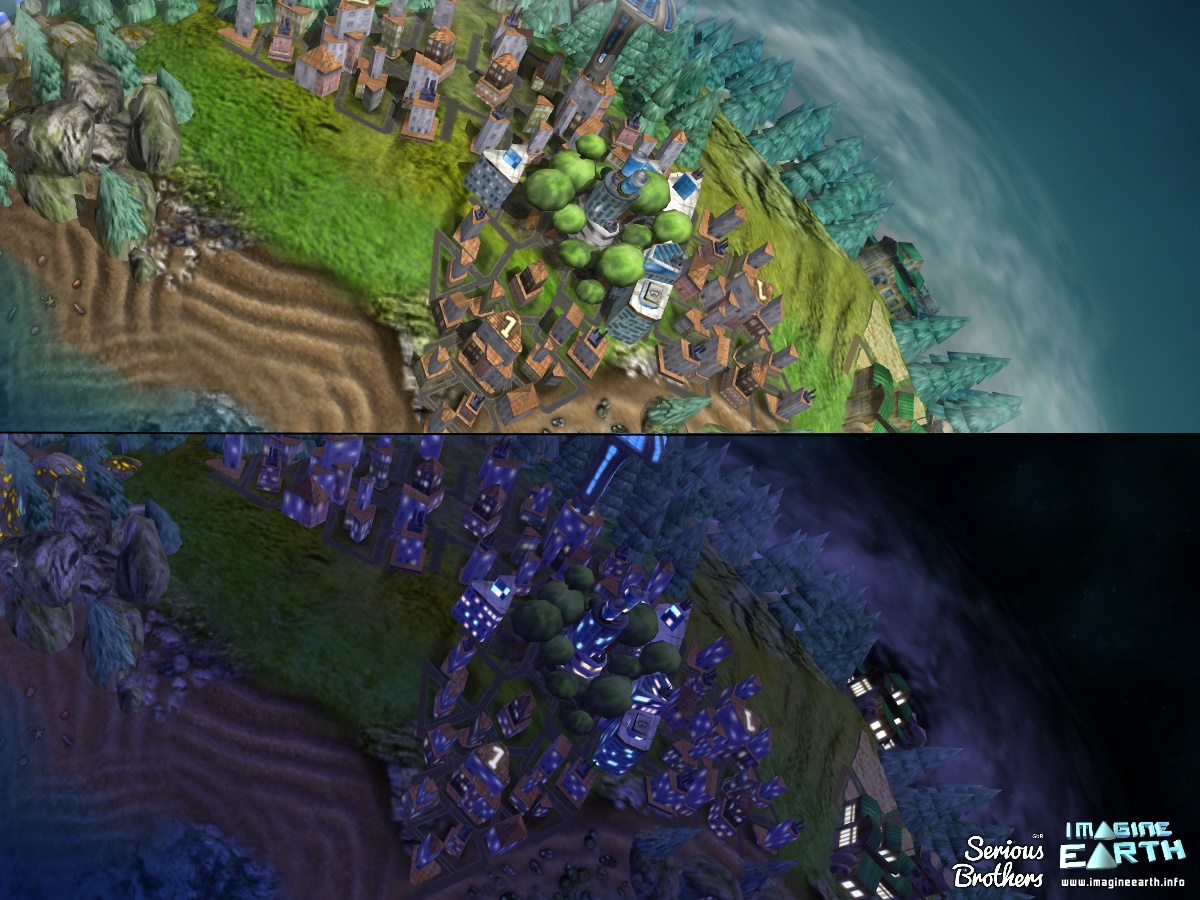 We have a brand new building called "Park district". It has extensive park areas and houses 25,000 inhabitants AND improves the quality of life for neighbouring districts. Upgrades are "Urban gardening" and "Green facades".
The park district is made available on Joma at 600k people.
Lorian 2.0
Parallel to creating the new mission "Rounos" we put a lot of work in enhancing the Lorian mission. Here are the details:
The 4 capturable buildings are shown in navigation mode
"Quest" icon triggers side quests (e.g. "slick bay")
Fixed a lot of small bugs in the meteorite logic
Most meteorites are now dropped on random locations outside and inside the players area
Laser cannon quest is explained better
End-sequence is more consistent and doesn't start too early anymore
A serious number of other small things 😉
And then there were some general bugs to be fixed (e.g. F12 screenshots not working correct) and we improved the Toolring. Now it's possible to hook a tool (repair, harvest, …) to the cursor by pressing it's icon for a second. This will allow you to mass upgrade, repair, .. your buildings more easily.
That's it. Now it's time to play the early access version on steam and check out the new content.