This week for us was dominated by the German Games Awards. Aside from this Temples now have some superpowers and seismic activity increases the probability of a volcanic eruption.
Illuminati Temples
Temples now have up to three superpowers:
Make ground fertile
Start a wildfire
Cause a volcanic eruption
To be able to use them the temple needs to be charged. How long it takes depends on the number of people living around the temple. So it's a good idea to build your cities nearby.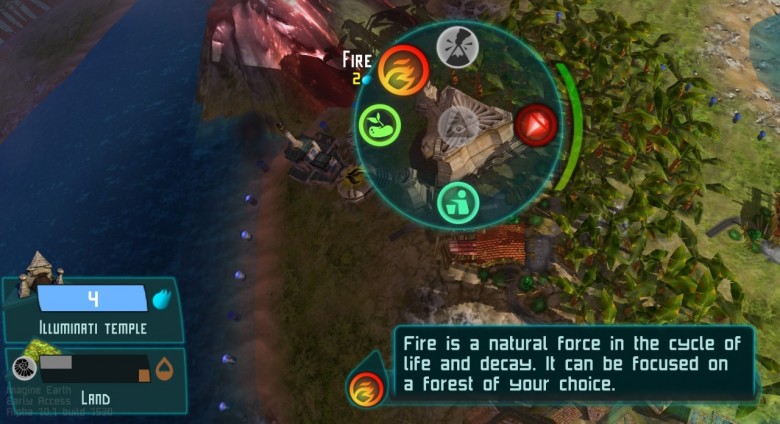 Volcanoes and Seismic Activity
Geological investigations allow you to display volcanic activity. Every fossil-based or ground influencing building near a volcano (e.g. a geothermal power plant) will increase the seismic activity and through this the probability of an eruption. This also goes for exploding buildings and incidents. So you better be careful, because  you definitely don't want a volcanic outburst near your city!
German Games Awards 
We had two nice days in Berlin attending the opening of the International Games Week and the awards ceremony of the German Games Awards. But the nomination must be enough for now they handed the award over to somebody else ;).