We wrapped up the most important changes of release 33 and 34 in a devlog clip on Youtube again.
TL;DR
Electronic Employee is now called Assimilator and comes with a floating drone
Laser und Pulse Cannon can now both be used against asteroids, Xrathul harvesters and Assimilator drones
Ideon Bomb and Explosive Device can be used in new ways – even against the Assimilator
Blow up mountains to get more rare resources
New campaign bonus mission on ice planet Iqunox
Wake up sleeping volcanoes with ideon bombs
Added second main objective to Tuto mission
Electronics Factory
Assimilator Drone
This first point is partly a spoiler. So jump right over it, if you haven't played the Bora mission yet.
As you know the Bora mission introduces a threat that is kind of an end boss for the campaign. This "Assimilator" (previously "Electronic Employee") spreads its cables from field to field to reach your City Center in order to assimilate it.
The assimilator now comes with a floating drone monstrosity that increases it's territory field by field. You can use frontier towers with laser or pulse cannons to defend against it.
Be careful though – the assimilator drone will fight back with a small laser cannon and thus might destroy your defense. And your cannons will only allow you to stop the assimilator from expanding. Meanwhile costing money and your precious attention.
There are several ways to get rid of it. Use asteroid strikes or volcano eruptions. Or expand your territory and apply explosive devices or an ideon bomb.

Laser and Pulse Cannon
The laser and pulse cannon now attack all enemies and dangers that approach you. We have change the values for fire and reload duration and damage and defined how each cannon interacts with the different targets.
E.g. the laser will do triple damage to asteroids and thus destroy it with one shot – just because it is optimized for this purpose.

Towers no longer take fire when being damaged and health is over 25%. You can repair them and they go on shooting.
Ideon Bomb and Explosive Device
We have put some work into improving our blasting items. Both are now dropped by one of the drones starting from the City Center.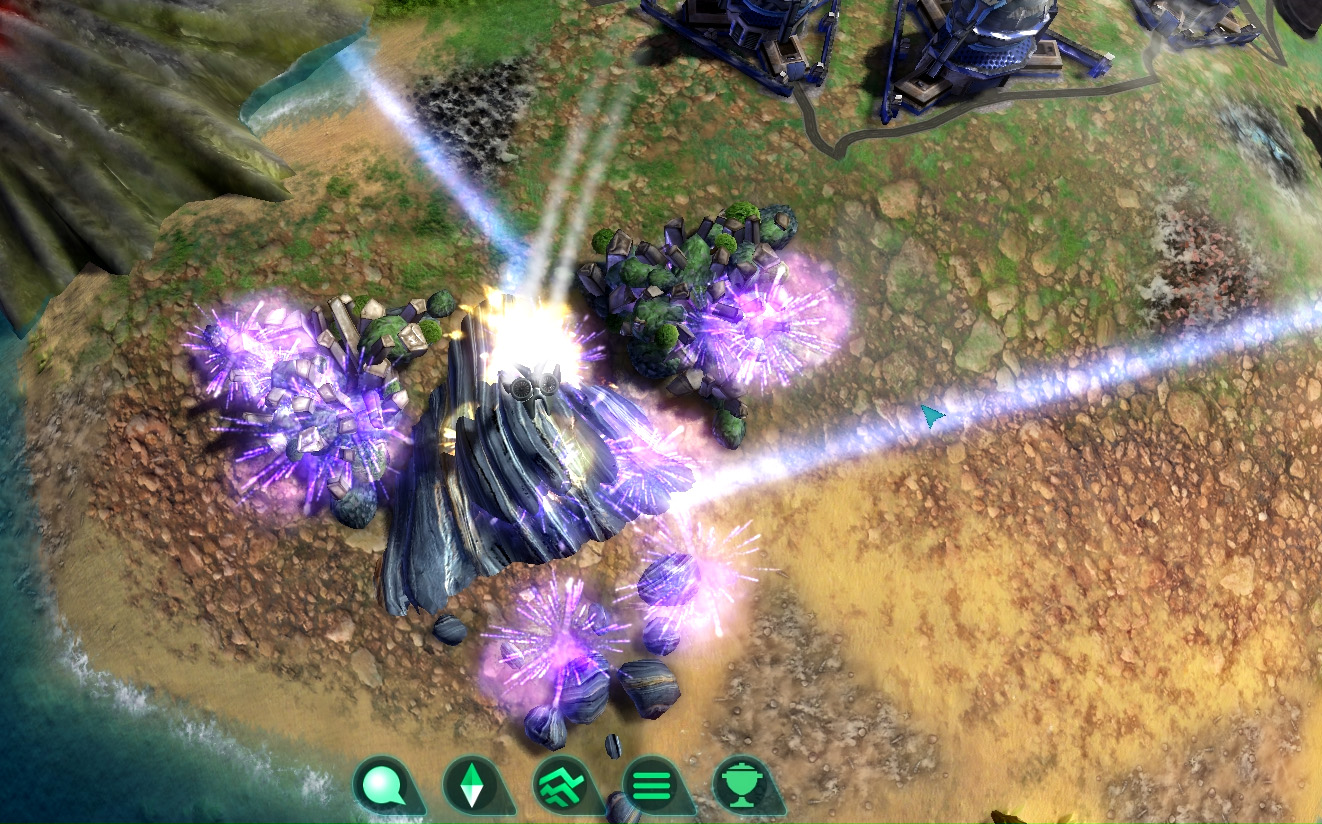 The Explosive Device allows the immediate blasting of mountains, rocks, buildings and ruins in your area and on all fields directly adjacent to it – the later one is especially helpful to defend yourself against Assimilator.
The Ideon Bomb has multiple times the effect of an explosive device on an area of four fields. It also disintegrates big mountains and wakes up sleeping volcanoes.
Blasting single field and big mountains will leave the fields with rocks that may contain the rare resources gold and titanium.
Ice Planet Iqunox & Sleeping Volcanoes
We have added the third bonus mission to our campaign.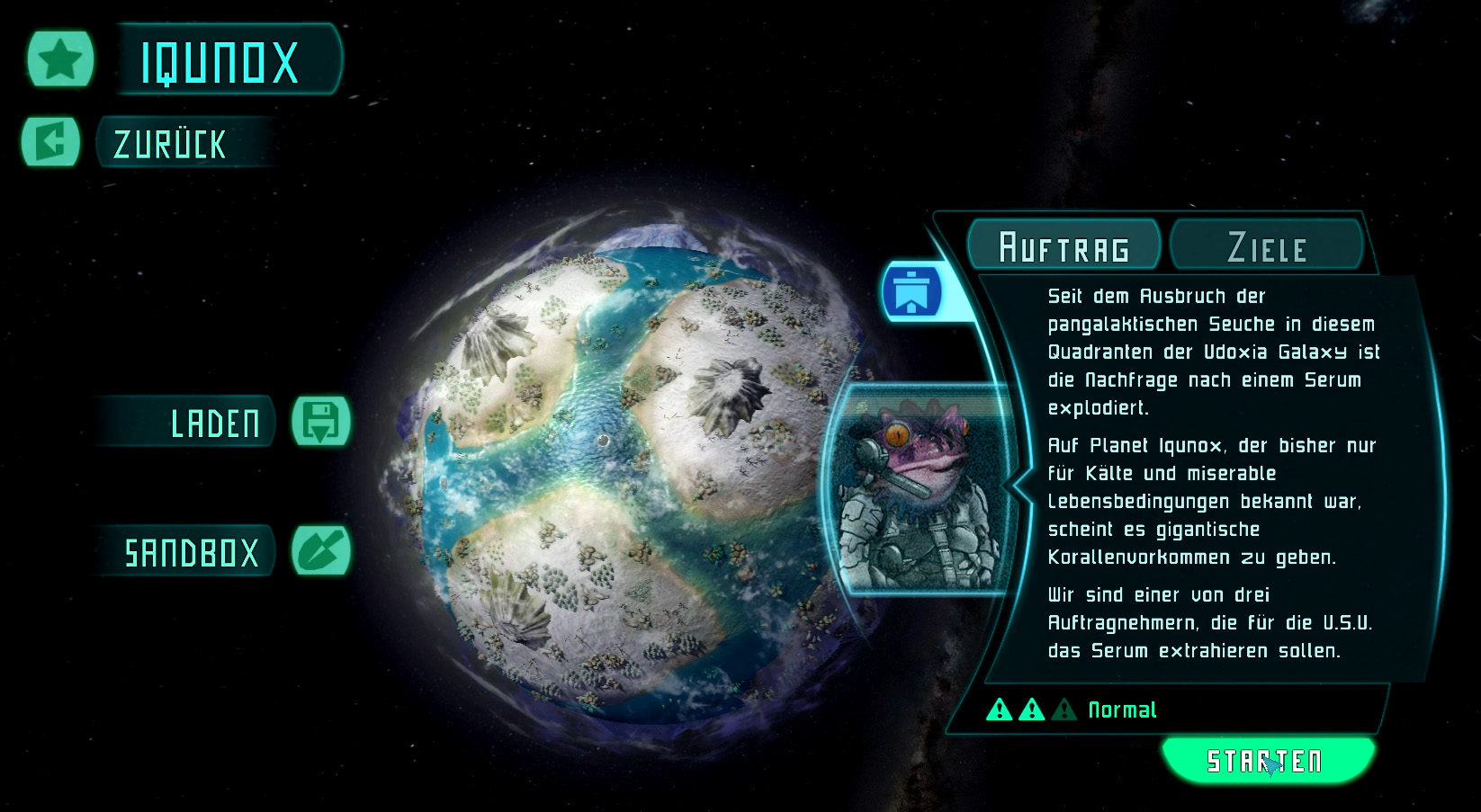 Since the outbreak of the pan-galactic plaque in this sector of the Udoxia Galaxy the demand for an antidote has skyrocketed.

On planet Iqunox which was known only for its cold and miserable living conditions, giant coral deposits have been discovered.

You will be one of three contractors who are send to extract the coral antidote for the U.S.U.
Sleeping volcanoes are spread all over the planet. You can use Ideon bombs to wake them up and increase the temperate on surrounding fields a few degrees – enough to get rid of the snow and grow food more effectively.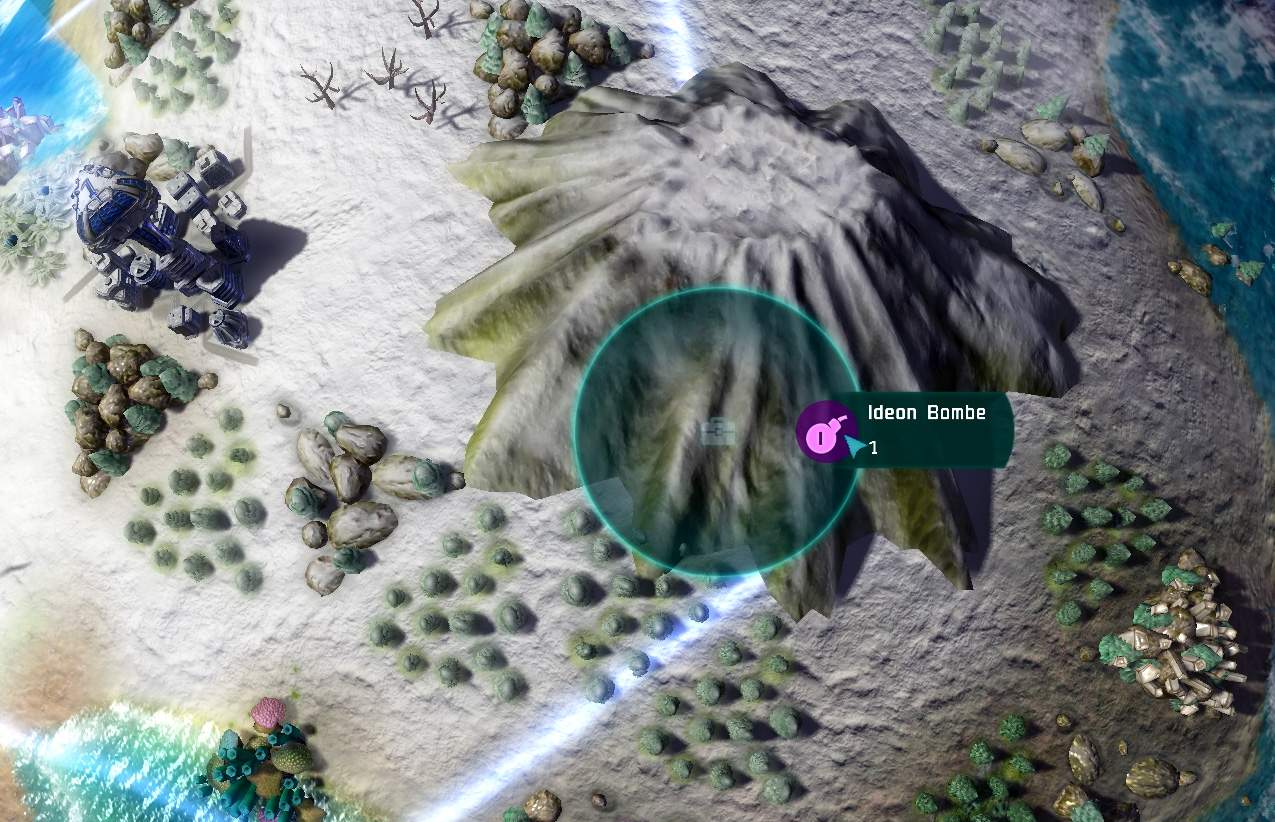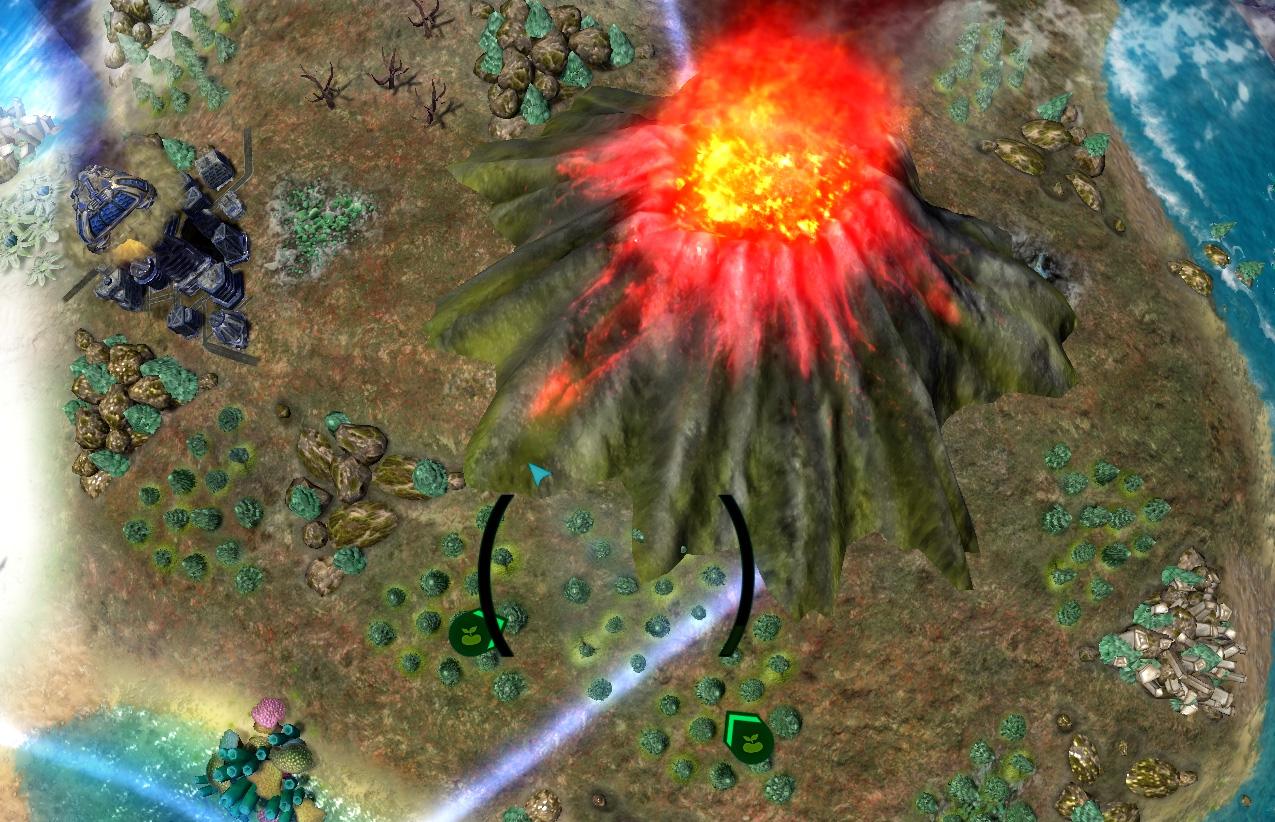 The Iqunox mission also adds the "Emission balance" as a new victory point type: It starts tracking from 20:00 onward. The leader needs to surpass others by at least 40.
Rare Resource Goal on Tuto
Planetary colonization is foremost about making a backup of humanity and populating new worlds. But there is another important goal: Exploiting resources!
To reflect this point we have added a second main objective to the first mission on planet Tuto. It introduces all the recently added gameplay mechanisms for rare resource harvesting, item crafting and blasting mountains.
Electronics Factory
The Electronics Factory replaces the existing Mall. It produces complex electronics and needs trained staff. For that reason it is more efficient next to city parts and research districts. It features "Chemical Filters" and "Entertainment Devices" as upgrades.
The Factory has been renamed to Machine Factory to make it easier distinguishable.
Other
Fixed a hovering problem of the bookmark panel
Storage upgrades for warehouse have been removed from the research system
Removed asteroid explosion graphic bugs on start of freeplay and competition matches
Show asteroids in bookmark panel (top right of the screen)
Reduced price for asteroid strikes to 65.000€