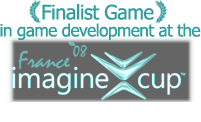 In den letzten Tagen (03. bis 08.07.2008) haben wir als Finalteilnehmer bei Microsoft's Imagine Cup Paris unsicher gemacht. Neben den unzähligen Software Design Teams aus aller Welt waren wir eines der 6 Game Developement Finalist Teams. Für einen der ersten drei Plätze hat es leider nicht gereicht (1. Brasilien, 2. Belgien, 3. Korea), also haben wir in den letzten Tagen mit dem anderen deutschen Team Paris unsicher gemacht.
Es war ziemlich cool Imagine Earth präsentieren zu können, vorallem weil es abschließend noch ein Ausstellung von allen Spielen und Software Projekten im Carrousel du Louvre gab. Irgendwie kam man sich wie ein kleines Rad in einer riesigen Medienproduktion vor.
Hier ein kleine Fotogalerie davon:
[nggallery id=3]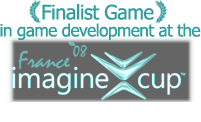 We spend the last week (03rd till 08th july 2008) in Paris, taking part as finalists at Microsoft's Imagine Cup. Although we did not manage to make it into the top 3 we had great days and met interesting people.
Here is a short gallery of our trip:
[nggallery id=3]