"The UN Food and Agriculture Organization (FAO) has estimated that direct emissions from meat production account for about 18% of the world's total greenhouse gas emissions."
– Dr. Rajendra Pachauri, chairman of the IPCC.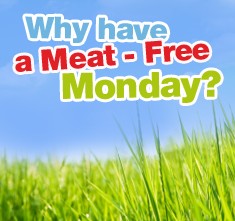 Pretty impressive and startling – especially because few of us are aware of it. Most people talk about transportation, which acounts for 13%.
Whats wrong here? Eating meet has stronger influence on climatic changes than driving cars?! From that point of view it sounds like a good idea to have at least one day a week totally free of meat. And all of us that do not have an idea what else to eat: You will find help.
Bonne Apetit