We received a lot of feedback since the release of Alpha 10. After taking a few days off during the Easter days, we decided to focus on bugfixes and enhancements based on this feedback. This left only few time to work on other stuff, but we managed to update the early access version and demo with the changes (alpha 10.1).
Research and Development Funds
We are working on a concept to make sure research and development are better distinguishable and easier to understand. A first step was to add new icons so they have a clear connection to research and development (at least we hope so).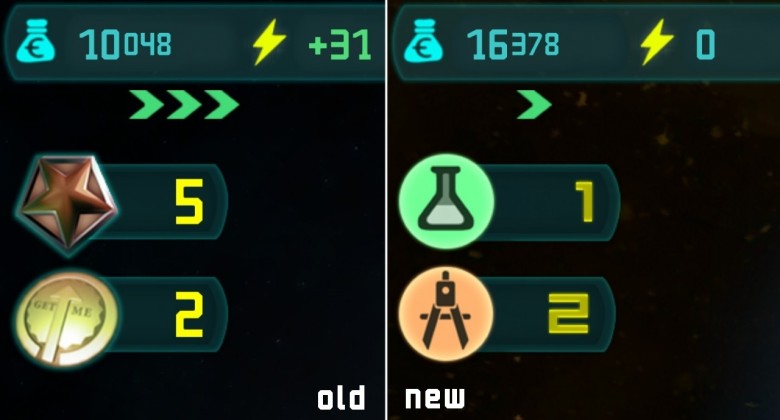 The next step will be to disconnect the research funds from the mission goals. Until now you could only earn up to 5 research funds per mission and there was no way of receiving additional funds in a free game. We plan to change this by doing the following:
The mission goals of the campaign (five per mission) will continue to give you stars. A new mission or free play will start with one research fund for every star you have. In addition you can earn additional research funds from non-mission goals and they will also be offered by the merchant. However these will not last for the next mission or another free play.
What's up next week?
We have been adding several new graphic effects and performance hungry features like AI opponents during the last alpha releases. It's time to enhance the performance of Imagine Earth. In practical terms this means that Martin will add more graphic options that allow you to increase the game performance.
Meanwhile Jens will continue working on the Bora mission and together we will add the final details for the Space Merchant.