Welcome to our 30th Friday Report!
This week we have been working on:
a diversified resource system
population resource demands
global resource storage
All the things described in this post will be released with alpha 18 in a few weeks.
Resource system
So far our resource system knew only money and the three resources energy, food and goods. Adding more depth to this aspect of the game is something we have been dicussing for months and now the time has come.
The simulation of Imagine Earth now distinguishes between the following types of food: Grain, vegetables, salad, water, fish and meat. The same goes for energy and goods.

So what does this really change about the way you play Imagine Earth?
Population resource demands
The demand for resource variety depends on the level of your city districts. The people living in a level 1 district are satisfied with any type of food and goods. A level 2 district will need at least 2 types of food and 2 types of goods to be really happy. A level 3 district will need 3 types (see screenshot below) and so on.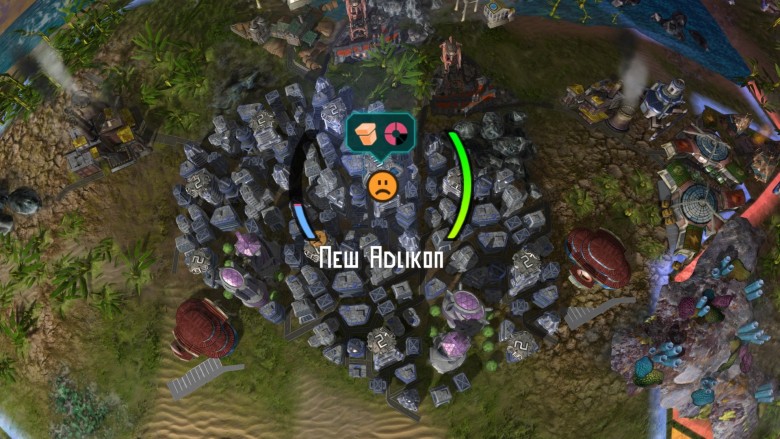 In detail each type must have at least a 20% share of the districts consumption. So a greenhouse could produce enough salad to meet this criteria for up to 5 level 2 districts.
Global resource storage
The storage of resources now differentiates between the different resource types, too. You can buy every type of food – even those you aren't producing – and thisway meet the needs of your people. As the screenshot shows you can also prioritize the storage of a specific resource. This might for example be a resource you want to make sure is available when the demand of your people rises.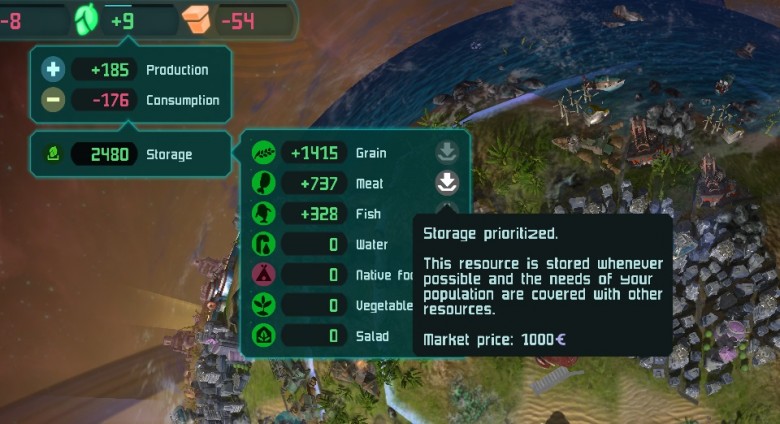 Trading
Trading resource will become more important and complex with the new resource system. More details on this next week.