On Wednesday evening, the Intel® Level Up Game Demo Contest awarded winners of its yearly competition for professional and student game developers at the E3 edition of Video Games Live. The winning game demos are available for free download at the Steam store and developer teams will have the opportunity to turn their demo into a fully playable title distributed by Valve.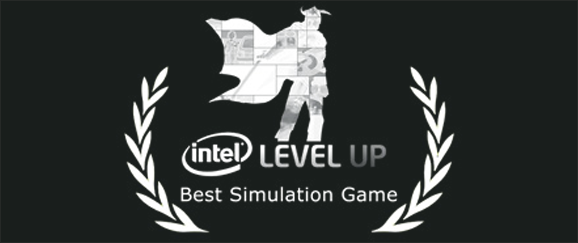 We want to invite you play our demo and give us your feedback and your ideas about gameplay, story and look! Thanks a lot! http://store.steampowered.com/app/213450/
German version
Das Computerspielprojekt "Imagine Earth" der Braunschweiger Jochen Isensee und Martin Wahnschaffe ist mit dem Intel® Level Up Award in der Kategorie "beste Simulation" ausgezeichnet worden. Jochen Isensee hat an der HBK freie Kunst und Kommunikationsdesign studiert. In diesem Echtzeit Simulationsspiel muss der Spieler die Expansion einer planetaren Zivilisation koordinieren, misslingt ihm dies droht ein globaler Klimakollaps mit allen Konsequenzen.
Am Mittwoch den 6.6.2012 hat der Intel® Level Up Demo Contest die Gewinner des jährlichen Wettbewerbs für professionelle und studentische Indie Game Entwickler prämiert. Die Prämierung fand im Vorfeld der weltgrößten Computer- und Videospielmesse E3 in Los Angeles statt. Die Gewinnerdemos der acht verschiedenen Genre Kategorien wurden im Rahmen des philharmonischen "Video Games Live" Konzerts in einer interaktiven Ausstellung in der Lobby des Nokia Theatres gezeigt. Die Demos der verschiedenen Spielprojekte sind nun im the Steam Store frei herunterladbar und die vollendeten Spieltitel werden ebenfalls dort von Valve vertrieben, was man als einen Plattenvertrag für Indie Developer bezeichnen kann.
offizieller Trailer auf Youtube

Demopage on Levelup Site
http://software.intel.com/sites/campaigns/levelup2011/hall-of-glory/index.html
offizielle Website des Projekts
http://imagineearth.info
facebook-Seite des Pojekts
http://facebook.com/ImagineEarth