Important note: Gamepad support is disabled in the current early access version of Imagine Earth. We are focusing on the gameplay for now and will come back to the gamepad implementation later.
Love to sit on your coach playing games on your TV?
Just like Steam's Big Picture mode, Imagine Earth will support your XBox 360 Gamepad as input controller. Simply connect you PC or laptop with your TV. The game will automatically switch between mouse and gamepad – whatever you use to make inputs.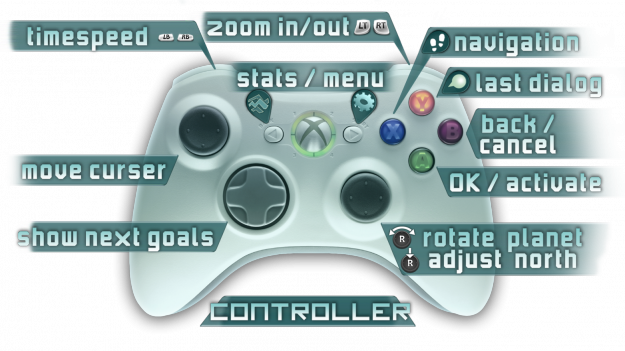 Please let us know if you like this feature or prefer to play the oldschool way – sitting at your desk with mouse and keyboard.
Tip 1: If your TV cuts of some parts of the picture you can adjust the size of the GUI via the options menu.
Tip 2: With the MotioninJoy driver you can also use several other gamepads.