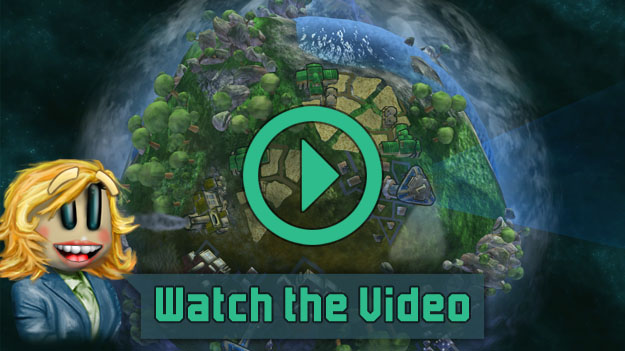 "Casual simulation sounds like a contradiction in terms, but indie developer Serious Brothers somehow made it happen."
– Gnome, Indiegames.com
Planetary Colonization
Your job as a colony manager is to build hugh cities and to cover the needs of your growing population by building power plants, farms and factories. Develop new technologies and upgrades.
You will soon get in conflict between the profit goals of instellar corporations and the need to preserve the living conditions for your people. Research for new energy sources to avoid the global climate collapse of your new homeworlds.

Supply Food, Energy & Goods
Your people are hungry little consumers and wont pay you taxes until you fulfill their needs. You better start building Farms, Power Plants and Factories. Upgrade old technologies and develop new ones. Choose

Deal with Catastrophes
Face disasters like tornados, wildfires, vulcanos and incoming asteroids. Even more worse can be self-inflicted catastrophes like oil slicks, chemical outbreaks, radioactive contamination and last but not least the rising sea levels caused by global warming.
Placement Puzzle
Only expanding colonies will be provided with development aid and growth bonus as well as landing permissions for more settlement capsules. You have to find the right position of every supply construct in a limited buildradius around your city center. Consider the positive and negative influences that most buildings exert on each other and how they on the nine different soil types.

"…don't let the cutesy graphics and streamlined interface fool you; Imagine Earth can be a most demanding beast."
– Gnome, Indiegames.com
Choose your Technologies
Over 25 constructs and 50 upgrades with different advantages, influences and side effects. Find your individual style of growing a healthy civilization.
Experience a great Story
This is not about preserving the environment nicely and avoiding unpleasent climate change. This will turn into a thrilling quest of survival. It is nothing less than the final challenge for every civilization. You'll find out soon enough how it feels to be the local colony manager standing between the profit goals of interstellar corporations and the need to preserve the conditions of living for your people.